Calgary Peace Prize 2019

Under the patronage of Her Honour, the Honourable Lois E. Mitchell, CM, AOE, LLD, Lieutenant Governor of Alberta, the Calgary Peace Prize recognizes outstanding individuals from the global community who work towards making the world a more just, safer and less violent place.
2019 Recipient
Mount Royal University will recognize his Excellency, Anote Tong for his long and sustained efforts towards raising awareness and combating climate change.

Award Presentation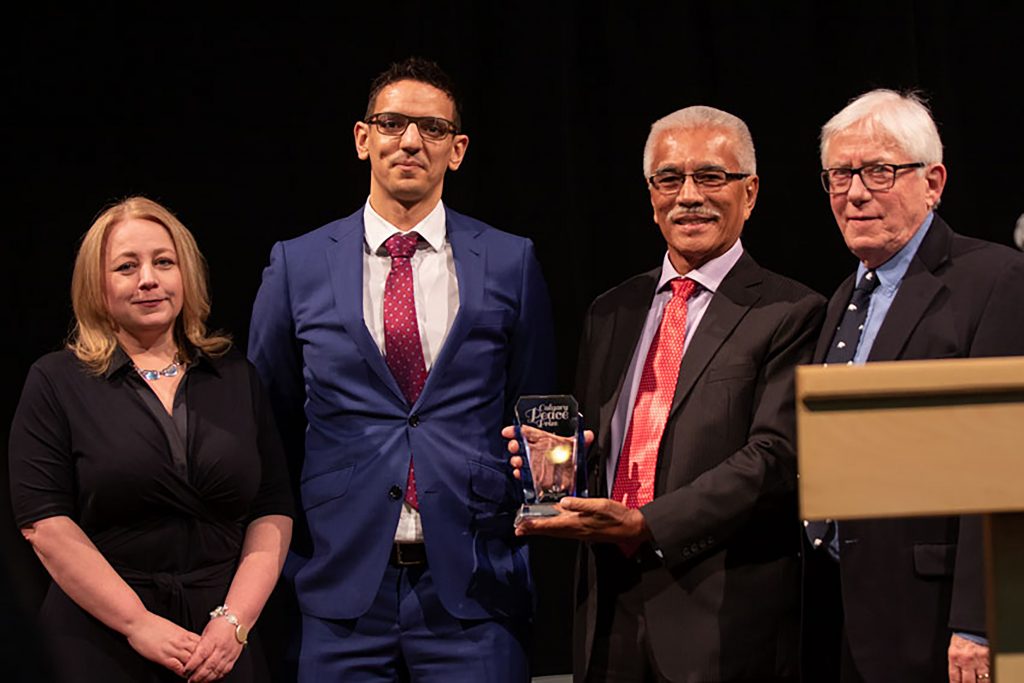 From left to right: Dr. Jennifer Pettit, Dean, Faculty of Arts; Dr. Mark Ayyash, Director, John de Chastelain Peace Studies Initiative; His Excellency, Anote Tong, 2019 Calgary Peace Prize recipient; Bill Phipps, Calgary Peace Prize Committee member.

Panel Discussion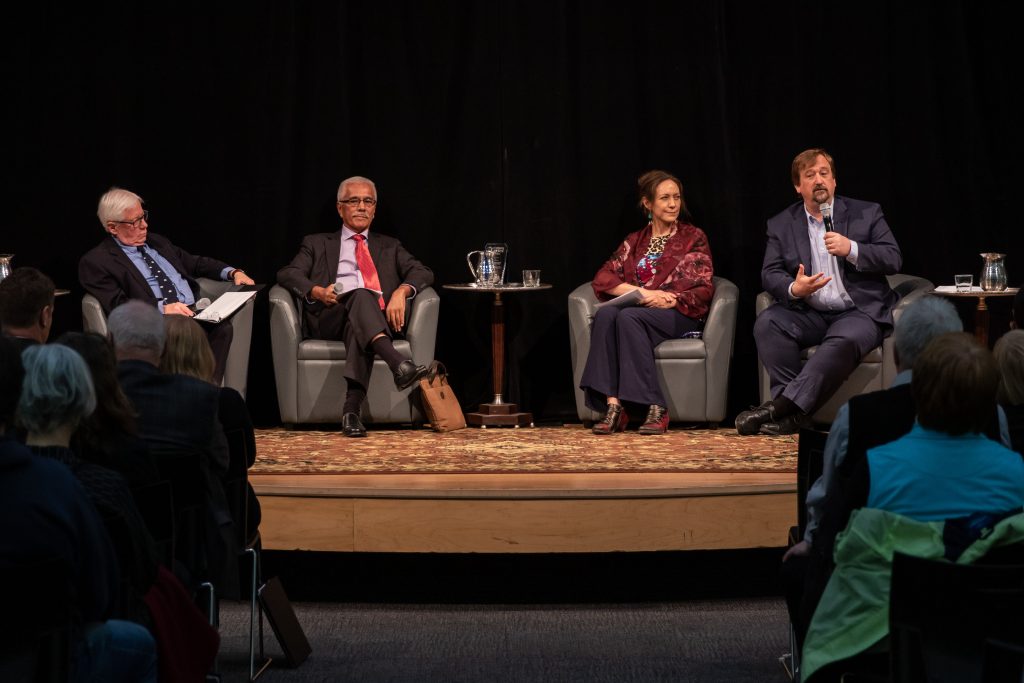 From left to right: Bill Phipps, moderator; Anote Tong; Paulette Fox, member of the Blood Nation, owner and president of Harmony Walkers Environmental Consultants; Graham Saul, executive director of Nature Canada, the oldest national nature conservation charity in Canada.

Sponsors
Thank you to our 2019 Calgary Peace Prize sponsors!