The Writer-in-residence program is an introduction to the University and Faculty of Arts to someone with a wealth of talent in the arts. The focus of creative writing develops our students for their future — it gives them direct access to accomplished writers who share their methods and challenges with writing and publishing. They have a first-hand opportunity to learn writing practices from professionals. Learn more about the Writer-in-residence program.
Event details
You Try To Write A Love Story: An Essay On Clinical And Creative Life
Mon, March. 20  |  1 p.m.
Online

This event is free. All are welcome to attend. 

Don't miss out on this opportunity to hear Bahar Orang read from her new manuscript which takes up themes related to the writing/creative process, as well as psychoanalytic/clinical meanings and contexts.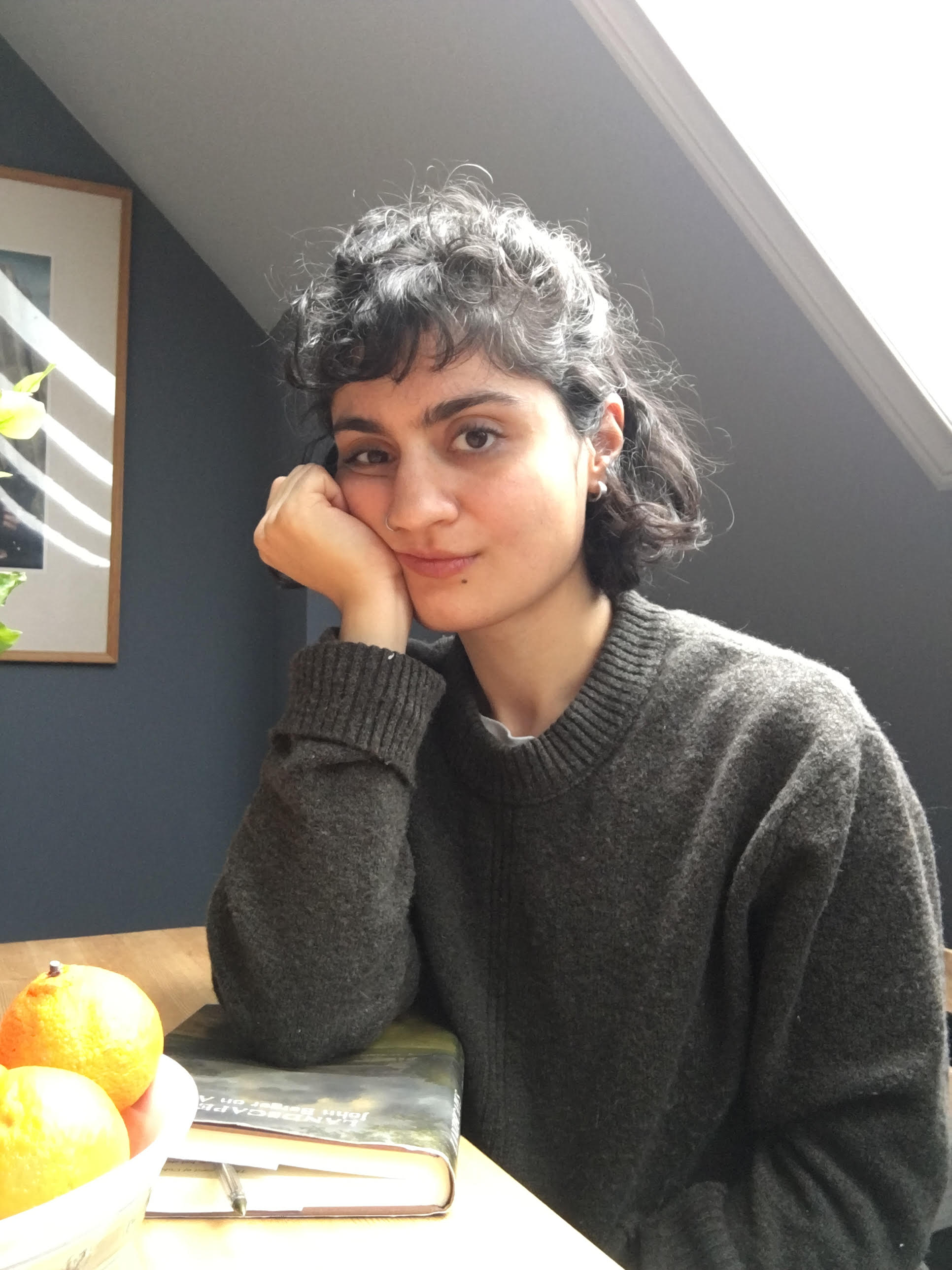 About Bahar Orang
Bahar Orang is a writer and psychiatrist-in-training at the University of Toronto. Her first book, 
Where Things Touch: A Meditation On Beauty 
(Book*hug Press, 2020), was shortlisted for the Gerald Lampert Memorial award and appeared  on best books lists from the CBC and NPR. 
More on-campus opportunities to meet Bahar
The Writer-in-Residence program explores opportunities for authors, students and faculty to meet, exchange ideas and increase awareness of scholarly and artistic endeavours. Want to be involved? Here are a couple of ways you can participate:
MRU Faculty find out more about how you can bring Bahar into one of your classes during her week-long residency. For booking information, contact Natalie Meisner.
MRU Students submit your manuscripts (7–10 pages/1,700 words of creative writing any genre) for Bahar's review by March 14. You'll get a chance to have a follow-up one-on-one working session.
Please email 
Natalie Meisner 
your manuscript and book your working sessions.