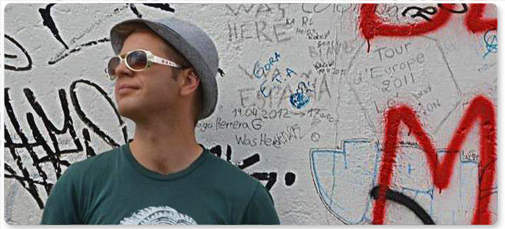 English Professor Kit Dobson is a busy member of the Mount Royal community: in addition to presenting at conferences, publishing papers, sitting on committees, and teaching, he is set to publish three books in the upcoming months.
The first of these publications, his upcoming co-edited book of essays, Transnationalism, Activism, and Art, originated when Dobson was a graduate student at the University of Toronto. After co-organizing a conference on the same topic, it was clear Dobson and his co-author Áine McGlynn had a passion for the interconnection of art and activism on a global scale. The book explores how political, social, and cultural trends interact and enhance the role of art in globalization during the twenty-first century. By investigating the ways transnationalism, activism, and art interrelate, Dobson argues that we can better inform the ways in which activism emerges in the arts and accordingly enhance the role of art in culture and globalization.
The University of Toronto Press will release Transnationalism, Activism, and Art in early 2013.
- Kimberly Getz, January, 2013