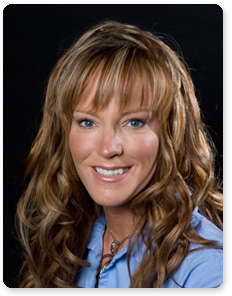 Health and Physical Education
Degrees:
PhD, University of Calgary
M.Kin.,University of Calgary
B.Kin., University of Calgary
Position: Assistant Professor
Office: U243I
Phone: 403.440.6508
Fax: 403.440.6744
E-mail: hray@mtroyal.ca
Education:
Heather began her post-secondary education at Mount Royal University by completing an Athletic Therapy diploma. Later while attending the University of Calgary, she completed a Bachelor's degree in Kinesiology with a major in Mind Sciences. Heather's graduate work began with a Masters Degree in Exercise and Functional Fitness examining the influence of exercise on maternal health and wellness. Soon after she completed her doctorate degree in the Faculty of Medicine, exploring the influence of dragon boat racing on the health-related quality of life of breast cancer survivors.
Instructor Profile:
Heather has instructed in the Department of Physical Education and Recreation Studies since 2002; a leader in the fields of integrative health promotion and exercise science.

Research Interests:
Heather's research agenda encompasses integrative medicine, investigating the influence of nature and other supportive environments on the physical, psychological, social and spiritual well-being of children, youth and cancer survivors. Ongoing research initiatives include: "Transformative Trails Program (TTP): Natural Environments and the Health-Related Quality of Life of Cancer Survivors," "Patients' and Caregivers' End of Life Experiences in Nature," "Teacher Perceptions and Evaluation of a Nature-Based School Program" and "Understanding Teachers' Motivations for Including Nature-Based Programs in Off-Campus Learning Activities."
Community Service:
Heather regularly facilitates health promotion and disease prevention initiatives for a variety of groups including the Alberta Sport Development Centre and Mount Royal University's Wellness and Health Education Services. Heather further contributes to the community by offering services and an integrative health consultant and exercise physiologist.