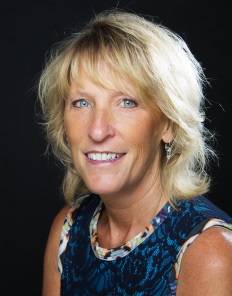 Pat Kostouros
Academic Title: Professor
Areas of Instruction
Counselling theory and skills, Group Process, Trauma, Family Intervention, Self-care, Policy
Degrees
PhD, University of Calgary
M.A., University of Victoria
B.A.., University of Victoria
Phone: 403.440.6440
Email: pkostouros@mtroyal.ca
Scholarly Interests
Mental health of post-secondary students
Vicarious Trauma and Compassion Fatigue
Scholarship of Teaching and Learning
Professional Community Service Interests
Child and Youth Care Association of Alberta
Post-Secondary Student Mental Health
Research and Scholarly Projects
Publications
Garrow-Oliver, S., & Kostouros, P. (2014). Desks in rows. Transformative Dialogues 7(3).
Kostouros, P. (2013). My father was not my father; An attempted understanding through a Ricouerian lens. Journal of Applied Hermeneutics. June http://jah.synergiesprairies.ca/jah/index.php/jah
Warthe, D., Kostouros, P., Carter-Snell, C., & Tutty, L. (2013). Stepping Up: A Peer- To-Peer Dating Violence Prevention Project on a Post-Secondary Campus. The International Journal of Children, Youth and Families.
Kostouros, P. (2012). Depicting and framing the trauma of another. In, H. Smits & R. Naqvi (eds). Thinking about and enacting curriculums in frames of war. Lanham, MD: Rowman & Littlefield (pp. 99-114)
Research in progress
2015: Nexen Scholar's program. Depicting Trauma: The student experience.
2015: Post-secondary Student Breathing Room TM Experiences
2014: " Stepping Up." Co-Principle Investigator with Warthe, G. & Carter-Snell, C.
Conferences
April 2015: Stepping Up: Reducing Dating Violence on a Post-secondary Campus, End Violence Against Women International
March 2015: Psychological First Aid, Golden Hills School Division, Rockyview District, Alberta
Feb. 2015: Compassion Fatigue After Disaster Assistance Centre for Community Disaster Research, Mount Royal University, Calgary, Alberta
Jan. 2015: Stepping Up: Reducing Dating Violence on Post-secondary Campus, Clute Institute: Maui, Hawaii
Jan. 2015: Depicting Suffering in Teaching, Clute Institute: Maui, Hawaii