Australia Field School: Sport and Recreation Management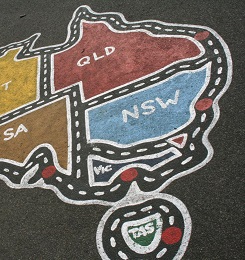 This field school addresses the constantly evolving nature of Sport and Recreation Management with a focus on Australia. Participant will travel and learn in Melbourne, Canberra, Sydney, Brisbane and the Gold Coast where they will research, study and discuss sport and recreation management in an international context.
The course will include traditional lectures by MRU faculty, guest lectures from faculty at host universities, presentations by practitioners, tours, events and student participation in activities and discussion groups.
Course CreditsHPED 4709 - Field School - A (3 credits)
Interested students should confirm their ability to use HPED 4709 for credits with their academic advisor prior to joining the field school.
Information SessionTo find out more about this opportunity, attend the upcoming information session. If you are unable to attend or would like more information please contact Professor David Legg at dlegg@mtroyal.ca.
| | | |
| --- | --- | --- |
| Monday, September 25 | 4:00 pm - 5:00 pm | U241 A |
Eligibility
There are no pre-requisites for this course. Priority is given to HPED students but student from across the campus can apply.
Application ProcessAccess the Field School Application Form.
Submit the following to the Office of International Education prior to the application deadline:
The completed Field School Application Form (with all supporting documents).
A one-page Statement of Purpose describing your study abroad goals and interest in participating in the Australia Field School.
An Unofficial transcript (from the mruGradU8 portal)
Application Deadline
Completed application packages are due by 4:30 PM at the Office of International Education (EB 3021) on October 30, 2017.
Program Costs
Australia Field School Program Fees - $3,179
The Program Fees include: all accommodation in Australia, faculty expenses, MRU administration fee, gifts and honoraria for guest lecturers, activity/entrance fees and airport transfers.
Program fees are payable in person at the Office of the Registrar (A101) according to the payment deadlines outlined in the table below.
| | | |
| --- | --- | --- |
| 1st deposit* | October 30, 2017 | $500 |
| 2nd deposit | November 30, 2017 | $1250 |
| 3rd deposit | February 1, 2018 | $1,429 |
*Initial program deposit is non-refundable and secures the participant's place in the program. Possibility of refund of subsequent deposits due to withdrawal from the program will be assessed and determined at the time of withdrawal. Program fees to do not include course tuition.
MRU Tuition & General Fees
MRU tuition and fees for HPED 4709 (3 credits) are in addition to the program fees and will be assessed to each student's account in April, 2018. They are payable to MRU by the spring 2018 fee payment deadline.
Additional Student Expenses
Students are responsible for all additional expenses not included in the program fees such as return airfare to Australia, trip interruption and cancellation insurance, travel health and medical insurance, local transportation, passport, meals & snacks, immunizations (if required), travel essentials, personal spending, etc. Estimates of additional student costs are available at the Information Session listed above and from the Office of International Education.
Contact InformationProfessor David Legg
Trinda Guillet (International Education)