Holocaust Studies Field School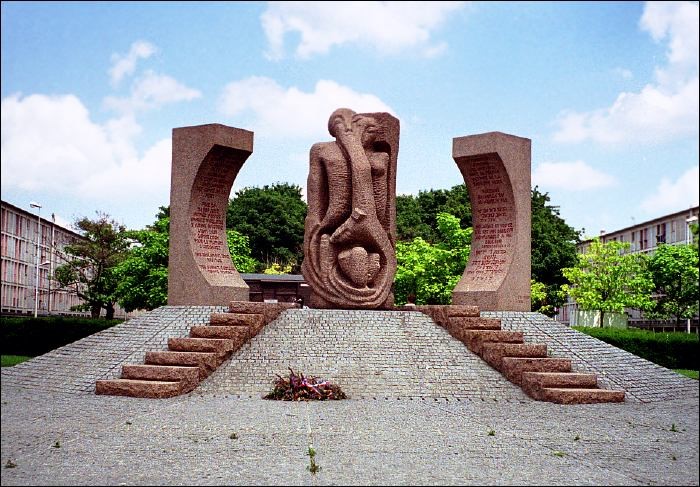 Description
This field school studies the Holocaust as it is depicted at select sites of memory (museums, monuments and memorials, former camps and ghettos) in Paris, Berlin, Prague and Krakow. At each of these locations students critically "read" what the sites tell us about the Holocaust, and assess these commemorative narratives against both established historical accounts of the Shoah, and the post-war context within which they were created. It is a unique and powerful learning opportunity set within four of Europe's most exciting and historic cities.COVID-19 and International Education Programs
We are currently continuing to plan for spring 2022 semester travel opportunities but the ability to run these programs and have students participate will be dependent on the situation at the time of the program, decisions made by MRU regarding travel-related activities and on the travel advice, warnings and information provided by the Provincial and Federal Government.
The most up to date information on Mount Royal University's response to COVID-19 can be found here.
Courses
Student who complete the field school will receive credit for two senior level history courses:
HIST 2213 - Travel Studies in European History
HIST 3861 - Remembrance, Commemoration and History: Holocaust Studies Field School
For non-history majors:
HIST 2213 satisfies a Cluster 3/Level 2 General Education requirement
HIST 3861 satisfies a Cluster 3/Level 3 General Education requirement
Program Dates
May 7 - May 21, 2022
Information Sessions
Please attend a scheduled information session for more information.
| | | |
| --- | --- | --- |
| September 9, 2021 | 12:00 pm | EA 3102 |
| September 10, 2021 | 2:00 pm | EA 3102 |
| September 14, 2021 | 12:00 pm | EA 3102 |
| September 15, 2021 | 4:00 pm | EA 3102 |
If you are unable to attend or if you would like more information please contact Scott Murray (smurray@mtroyal.ca) or Geoff Jackson (gjackson@mtroyal.ca). Information session locations will be updated when the information is available. Please check back regularly.
Application Deadline
September 18, 2021 at 4:00 pm
Application Process
Space is limited, and the application process is competitive.
To apply for the Holocaust field school, submit the following by the application deadline:
Field School Application Form (with all requested supporting documents attached in PDF format);
A written statement of intent (maximum 250 words) that explains whey you would like to participate and what you hope to learn from the experience. Please include your current GPA, and any relevant experience or coursework. Also include contact information for someone who would serve as a personal reference.
Note: The supporting documents outlined above as well as those outlined on the Field School Application form itself must all be attached to the application form as PDFs at the time of submission in order for your application to be considered complete.
Program Costs
Holocaust Studies Field School Program Fees - $5,487.00
The Holocaust Studies Field School Program Fees include:
Calgary-Paris and Krakow-Calgary airfare;
Local ground transportation during the field school;
Accommodation;
Breakfast and supper each day;
All course-related excursions, visits and activities;
Faculty expenses and MRU administration fees.
Program fees are payable in person at the Office of the Registrar (A101) using the Blue Field School Payment Slip, according to the payment deadlines outlined in the following table:
| | | |
| --- | --- | --- |
| 1st deposit* | September 22, 2021 | $500 |
| 2nd deposit | November 15, 2021 | $2487 |
| 3rd deposit | January 15, 2022 | $2500 |
*Initial program deposit is non-refundable and secures the participant's place in the program. Possibility of refund of subsequent deposits due to withdrawal from the program will be assessed and determined at the time of withdrawal according to the field school refund policy. Please note that as this field school is booked through EF Education Tours, their refund policy will also be taken into consideration. Program fees do not include course tuition or additional student expenses (see below).
MRU Tuition & General Fees
MRU tuition and fees for HIST 2213 and HIST 3861 are in addition to the program fees and will be assessed to each student's account in April, 2022. They are payable to MRU by the spring 2022 fee payment deadline.
Additional Student Expenses
Students are responsible for all additional expenses not included in the program fees such as: insurance supplements, if required,  lunches, passport; travel essentials; personal spending, etc.
Estimates of additional student costs are available at the Information Session(s) and from the instructors or International Education.
Financial Assistance
Holocaust Studies field school participants will receive a $1,000 grant from the MRU International Mobility Award to use towards the costs associated with the field school. Further information about this, other grants and student loan funding for field schools can be found here.
Contact Information
Scott Murray (smurray@mtroyal.ca)
Geoff Jackson (gjackson@mtroyal.ca)
Trinda Guillet - International Education (tguillet@mtroyal.ca)