International Documentary Production in Mexico 2019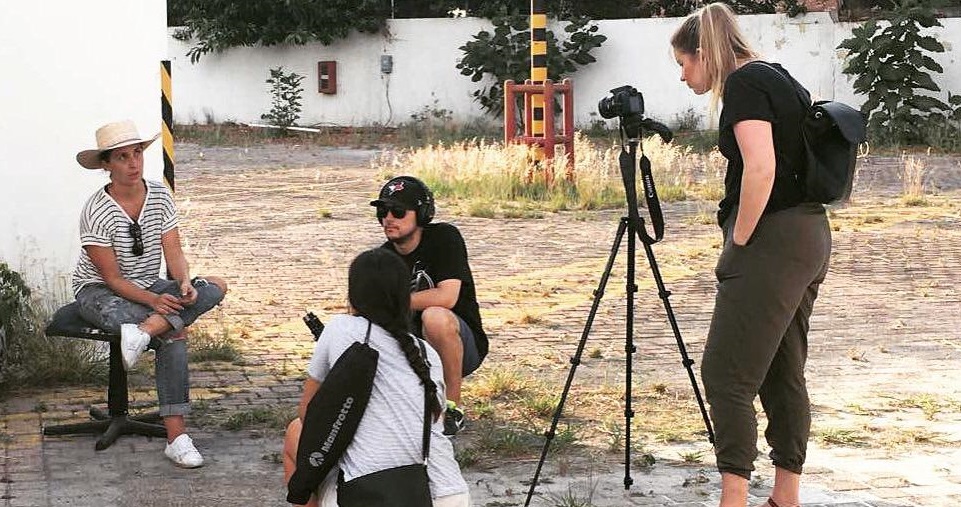 Photo Credit: Alexandra Nicholson - 2017 Mexico field school participant
Mount Royal University journalism and broadcast students with an interest in documentary production have an extraordinary opportunity to attend an established, award-winning field school in Mexico. Participants will spend five weeks in Guadalajara, Mexico while completing two courses towards their degrees and exploring the culture, history and contemporary life of Mexico. The experience culminates in the production of an original and authentic video project.
For a more detailed overview of the field school, the location and the program please see the program brochure.
Visit http://mrumexico.ca to see the video documentaries produced on past field schools and to get background on the most recent field school experience.
Courses
Participants will complete two courses a part of the field school, earning a total of 6 MRU credits:
COMM 3799: International Journalism Projects
Transfer Course: Mexican History and Culture*
*Note: This course will transfer back to MRU from the host University as LAST 2202 (Intro to Mexican and Latin American Cultures) and will satisfy a tier 3, cluster 2 GNED course or elective requirement.
Interested students should confirm their ability to use both courses for credits with their academic advisor prior to joining the field school. Program Dates
June 1 - July 5, 2019
Arrival date in Mexico: June 1, 2019
Classes begin: June 3, 2019
Departure date: July 5, 2019
Information Sessions
Attend a scheduled information session for more information. If you are unable to attend or would like more information please contact the field school instructor Brad Clark.
Application Process
Space is limited! Applications will be evaluated on a first-come, first-serve basis. A maximum of 12 students will be selected.
To apply, submit the following to Brad Clark as a PDF:
Resume
Cover letter outlining why you want to participate and how the experience fits with your interests and goals.
Successful applicants will need to complete the International Education Field School Registration Forms after being accepted in to the program.
Application Deadline
Applications will be accepted through January, 2019 unless the trip has filled before then.
Program Costs
International Documentary Production Field School Program Fees - $2,605.00
The International Documentary Production Field School Program Fees include airport transfers in Mexico, accommodation, local transportation and activities/visits that are part of the field school, tuition for the Mexican History and Culture transfer course, one meal per day (M-- F) in campus cafeteria, welcome lunch and orientation, farewell dinner, faculty expenses, contingency fee and MRU administration fee.
Program fees are payable in person at the Office of the Registrar (A101) using the Blue Field School Payment Slip, according to the payment deadlines outlined in the following table:
| | | |
| --- | --- | --- |
| 1st deposit* | November 30, 2018 | $255 |
| 2nd deposit | January 15, 2019 | $1175 |
| 3rd deposit | March 15, 2019 | $1275 |
*Initial program deposit is non-refundable and secures the participant's place in the program. Possibility of refund of subsequent deposits due to withdrawal from the program will be assessed and determined at the time or withdrawal. Program fees do not include course tuition or additional student expenses (see below).
MRU tuition and General Fees
MRU tuition and fees for COMM 3799 (3 credits) are in addition to the program fees and will be assessed to each student's account in April, 2019. It is payable to MRU by the spring 2018 fee deadline. The tuition for the Mexican History and Culture transfer course is included in the program fees.
Additional Student Expenses
Students are responsible for all additional expenses not included in the program fees such as return airfare, trip interruption and cancellation insurance, travel health and medical insurance, additional meals/snacks, passport, travel essentials, personal spending, optional weekend trips, etc. Estimates of additional student costs are available in the program brochure (see above).
Financial Assistance
All field school participants will receive a $1,000 grant from the MRU International Mobility Award to use towards the costs associated with the field school.
Further information on this grant will be provided to successful program applicants.
Contact Information
Brad Clark (Field School Instructor) - blark@mtroyal.ca
Trinda Guillet (International Education) - tguillet@mtroyal.ca