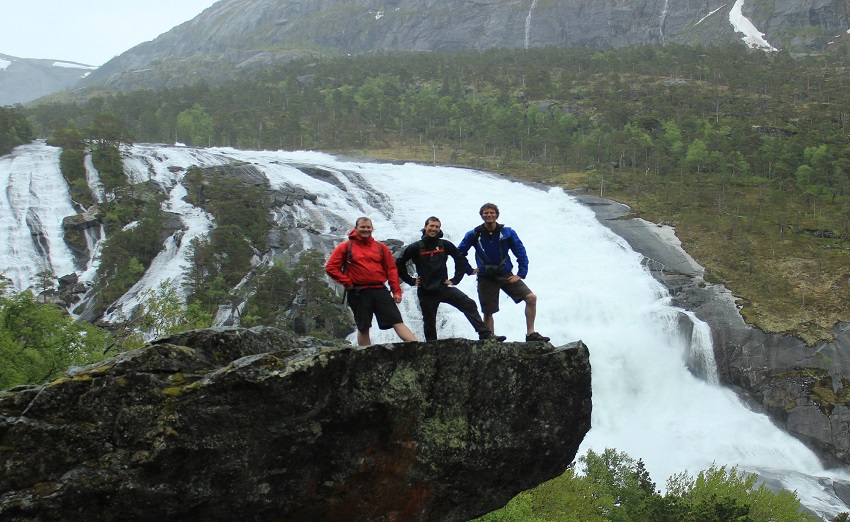 This Ecotourism and Outdoor Leadership focused field school will give participants the opportunity to experience and critically examine aspects of the outdoor industry in Norway and compare their finding to similar aspects at home in Canada. Norway is recognized as one of the global initiators of adventure tourism especially surrounding winter pursuits such as skiing. Participants will be exposed to the history of this movement to form linkages with the current situation both in Norway and at home. Participants will also be involved in program exchange with students from our partner institution, Hedmark University, including completing one expedition in collaboration with Hedmark students.
Information Sessions
To find out more, attend a scheduled information session or contact instructor Ian Sherrington.
Program Dates:
In Norway: May 24, 2018 - June 16, 2018
Note: Pre-Departure Preparation classes and meetings will be scheduled in the weeks prior to departure.
Eligibility
This field school is open to all students in the Ecotourism and Outdoor Leadership program.
Course Credit
HPED 4711 - Field School B (6 credits)
Applicants should meet with their academic advisor prior to joining the program to ensure the course can be used towards completion of their program.
Application Process
Access the Field School Application Form.
Submit the following directly to Ian Sherrington by 4:30 PM on Wednesday, November 1, 2017:
The completed Field School Application Form;
A one-page Statement of Purpose describing your interest in being part of this opportunity.
Application Deadline
Applications are due by 4:30 PM on Wednesday, November 1, 2017.
Program Costs
Norway Field School Program Fees - $3,098
The Program Fees include:
Accommodation in Norway;
Some meals;
Local transportation;
Faculty expenses;
MRU administration fee;
Contingency fee;
Activity/entrance fees and guides.
Program fees are payable in person at the Office of the Registrar (A101) according to the payment deadlines outlined in the table below:
| | | |
| --- | --- | --- |
| 1st deposit* | November 6, 2017 | $800 |
| 2nd deposit | February 5, 2018 | $1,150 |
| 3rd deposit | April 2, 2018 | $1,150 |
*Initial program fee is non-refundable and secures the participant's place in the program. Possibility of refund of subsequent deposits due to withdrawal from the program will be assessed and determined at the time of withdrawal. Program fee do not include course tuition.
MRU Tuition & General Fees
MRU tuition and fees for HPED 4711 (6 credits) are in addition to the program fees and will be assessed to each student's account in April 2018. They are payable to MRU by the spring 2018 fee payment deadline.
Additional Student Expenses
Students are responsible for all additional expenses not included in the program fees such as return airfare to Norway, Trip Interruption and Cancellation insurance, Out of Country Travel Health and Medical Insurance, food and drink, immunizations, passport, travel essentials, personal spending, etc. Estimates of additional student costs are available from the Office of International Education.
Contact Information
Ian Sherrington
Trinda Guillet (International Education)