Exchanging ideas - From Spain to MRU
Ruth Beltrán Poles travelled outside of her home country, out of her comfort zone and halfway across the globe to complete the final stages of her social work degree at Mount Royal University.

The Universitat de Vic, in Spain, and Mount Royal have been partnered since 2008. While students in the Journalism and Public Relations programs have participated in numerous exchanges between schools, Beltrán Poles is the first Social Work student to complete her final practicum experience at Mount Royal as an international exchange student (2014).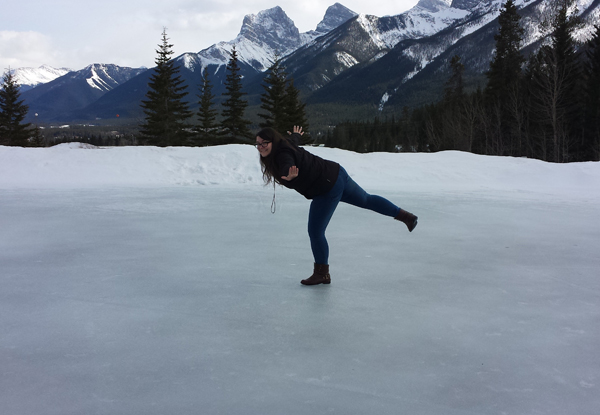 After spending some time in Finland last year, she caught the travel bug. Beltrán Poles was on the lookout for another international experience to tie in with her schooling. That's when she decided to do a practicum outside of Spain. She had always wanted to come to Canada, so with the help of the institutional partnership, she was able to make it a reality.

"I think it is very enriching to learn about social work in other cultures," she says. "Going out of your comfort zone is the best thing you can do to improve yourself professionally and personally."

Beltrán Poles's practicum placement with Immigrant Services Canada was arranged through the Department of Social Work and Disability Studies' Chair, Gaye Warthe, PhD, as well as Mount Royal Associate Professor Carolyn Anderson, PhD, in collaboration with the Office of International Education Coordinator, Kyla Sinclair.

Beltrán Poles's work with Immigrant Services included shadowing counsellors during the intake of new clients, as well as explaining community resources to clients. The latter was especially challenging in the beginning, as she, too, had just newly arrived in Canada.

Through this full-time, one month long placement, Beltrán Poles says she learned about immigration and benefits in Canada, while gaining hands-on experience working alongside counsellors. Not only did this practicum give Beltrán Poles the opportunity to reflect on what it means to be a newcomer, it also helped her own cultural adjustment process to Canada.

"In the first couple of weeks of my arrival, I found it challenging to be so far from my family and not talk with them every day," she explains. "The weather, time difference and language were also big adjustments for me. But working with new immigrants reminded me that I was not alone and helped me settle in quicker to life in Canada."

Because she was a new-comer to Canada herself, she felt that she could relate well to the new immigrants she was providing service to.

"This experience has taught me so much," explains Beltrán Poles. "I learned how social work is seen (in Canada), and how people counsel. I have also learned a lot about cultural integration and what settling into a place means. It's an amazing experience professionally and personally that makes you grow a lot."

Beltran Poles returned to Spain at the end of May 2014.

May 26, 2014 - Marisa Norona