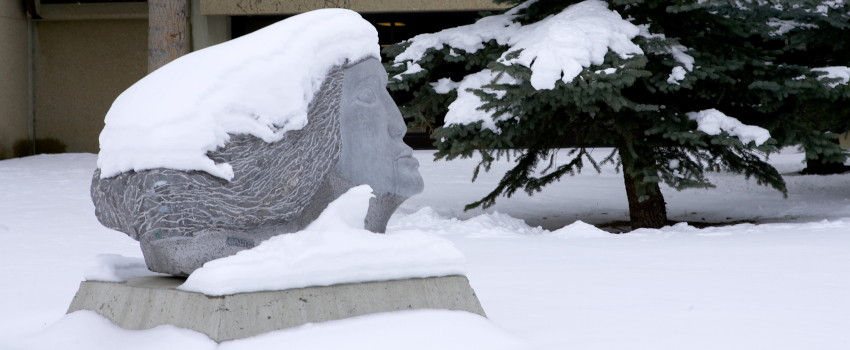 Our mission
The Equity, Diversity and Inclusion (EDI) Committee in Science and Technology aims to overcome structural, social, and cultural barriers to foster an inclusive, respectful, and accepting environment within our Faculty. Our mission is to ensure a welcoming, nurturing and robustly inclusive community, especially in the following areas:
Student access and success

Employee access and success

Inclusive decision-making structures

Inclusive teaching, learning, and curricula

Community needs and responsibilities

Mentoring, support networks, and wellbeing
Our overarching goal is to foster EDI, and create and enhance a sense of belonging for all students, staff, and faculty in Science and Technology. We will approach this around the following framework:
Listening and learning

We must hear the voices of all stakeholders and elevate equity-seeking perspectives, including those voices which have been historically, systemically, or persistently marginalized. We recognize that the process of participation is dynamic and we will constantly learn, grow, and re-evaluate our efforts to ensure we are a Faculty grounded in trust, empathy and respect.

Responding and promoting change

We will be responsive to the identified needs of the community and take action to address opportunities to enhance equity, ensure diverse representation, and create a more inclusive environment.

Supporting and amplifying

We will provide support and representation for our community and amplify the voices heard through consultation, collaboration, and engagement with the community.
The Equity, Diversity and Inclusion (EDI) Committee is established to act as the main discussion and advisory body of the Faculty to create actionable, evidence-based recommendations for both short-term and long-term solutions to meaningful equity, diversity, and inclusion within Science and Technology. The Committee is not intended to act as a substitute, duplicate, or alternate forum to address issues over other areas of Mount Royal University.