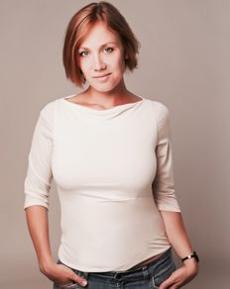 Andrea Hill
B.Mus. M.Mus
Voice Faculty
Andrea Hill is very pleased to teach with the Mount Royal Conservatory.  Having grown up in Calgary, she sang in the Mount Royal Choirs followed by the Calgary Girls Choir and then, while studying voice privately with Elaine Case, participated in Mount Royal's vocal academy program.  Andrea holds a Bachelor's of Music in Vocal Performance with high distinction from McGill University, and a Master's of Music in Opera Performance from the University of Maryland.  She was a member of the inaugural year of Calgary Opera's Emerging Artist Program, after which she had the fortune of being accepted into the Atelier Lyrique with Paris National Opera.  She also participated in summer academies such as the contemporary music academy at Aix-en-Provence and the Stean's Institute at the Ravinia Festival.  Andrea's career would be launched in Paris, where she lived for many years, and she has been blessed to sing on the stages of Garnier Opera, Bastille Opera, Royal Opera House, the Metropolitan Opera, Teatro alla Scala, Aix-en-Provence, Tours Opera, Dijon Opera, Manitoba Opera, Calgary Opera, Opera Southwest....  As well as English, she speaks French and German, and has strong Italian skills.

Equally at home and passionate about concert and recital repertoire, Andrea has given many concerts and recitals - with collaborative pianists, chamber ensembles, and orchestras - in Canada, the United States, and Europe.

As a teacher, Andrea is dedicated to giving students a strong technical foundation as well as strengthening their musicianship skills and helping them to find authenticity and integrity as performers.