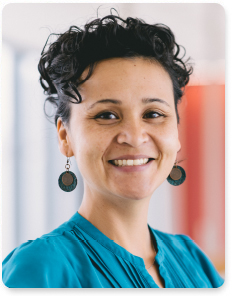 Sulyn Chow Bodnaresko
BA UCalgary, MA Ryerson, MGA UToronto, BEd (2017) UCalgary

Sulyn is a new faculty member at the Mount Royal University Conservatory. She is a born and raised Calgarian who recently returned to the city after spending five years living and working across Canada and internationally.

Sulyn is a passionate teacher who enjoys drawing from her academic, public, and international experiences when instructing. Her diverse teaching experiences range from teaching as a Munk One Fellow at the University of Toronto, to mentoring Chinese students at Beijing Normal University, to volunteer teaching adults computer literacy skills and English as an Additional Language.

Sulyn is a world traveller, and keen political observer dedicated to facilitating students' development of critical thinking, robust argumentation, and confident presentation skills.