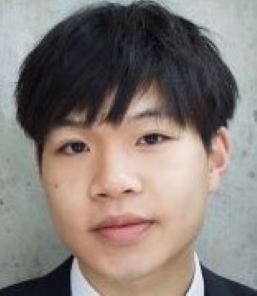 Stephen Nguyen
Piano Faculty
Stephen Nguyen is establishing himself as one of Calgary's most distinguished young musicians. His enthusiastic and intensely musical performances are earning him accolades throughout the music world.
Mr. Nguyen began his studies at the Mount Royal Conservatory, through the Suzuki program at age 5. In 2005 he started lessons with his teacher, Glen Montgomery, former professor at the University of Lethbridge and Mount Royal Conservatory. From 2008-2012, he was a student in the Advanced Performance Program as part of the Academy program at Mount Royal. He was awarded the Schulich Scholarship during his studies at McGill University. His teachers include Ilya Poletaev and Sara Laimon.
Stephen was named the grand prize winner in 2011 and earned the highest marks of any pianist in any age category for the Canadian Music Competitions. He was awarded a grant from the Alberta Foundation for the Arts each year from 2011-2015. In 2017 and 2018, he was a recipient of the AIDA grant from the Jeunesses Musicales to study at the International Summer Academy in Austria and the Fontainbleau Music Festival in France. He was the winner of both the McGill Chamber Competition and was awarded second place at the Vancouver International Piano Competition.
Stephen's concert engagements included him performing at the Wyatt Recital Series in association with the Mount Royal University as well as the Feast of Sound and Song fundraiser. Stephen performed in Montreal with the Appasionata Orchestra and was the winner of the Calgary Concerto Competition. He has also performed in Parry Sound for the Festival of the Sound as a solo artist, as well as with a chamber ensemble. He performed at the Ottawa Chamber Festival in 2013. In 2017, he performed a solo recital at the Jeunesses Musicales and was featured in a series at Carnegie Hall in New York for piano and voice. He recently performed in a recital program at the Mozarteum in Austria with a chamber ensemble.
Private Lesson Rate: $89.00 per hour, $44.50 per half-hour.