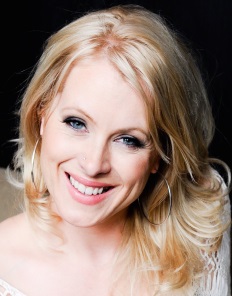 Johanna Sillanpaa
Dip. Mus.
Voiceworks Certification Associate Instructor
Somatic Voicework Pedagogy Certification Level 1
Instructor, Voice
Originally from Sweden, Johanna is an accomplished vocalist and performer who has sung everywhere from the intimate jazz joints in the small-but-tight musical community of Calgary to the Montréal Jazz Festival's 60,000-plus crowds.
Beyond filling venues in Canada and abroad, Sillanpaa's four solo albums have drawn its fair share of accolades and award nominations, including two Western Canadian Music Award nominations, one Canadian Smooth Jazz Best Female Vocalist nomination and topping the National Jazz Chart with her latest recording From This Side.
In addition to being an accomplished performer, Johanna is also an experienced vocal coach certified in the Voiceworks method. She has been teaching vocals for over 15 years in her Calgary home studio, de WAAL Music Studio as well as spending one year on faculty at the McEwan University vocal department.
Private Lesson Rate: $79.00 per hour.