From
conflict

comes awareness, and with awareness comes knowledge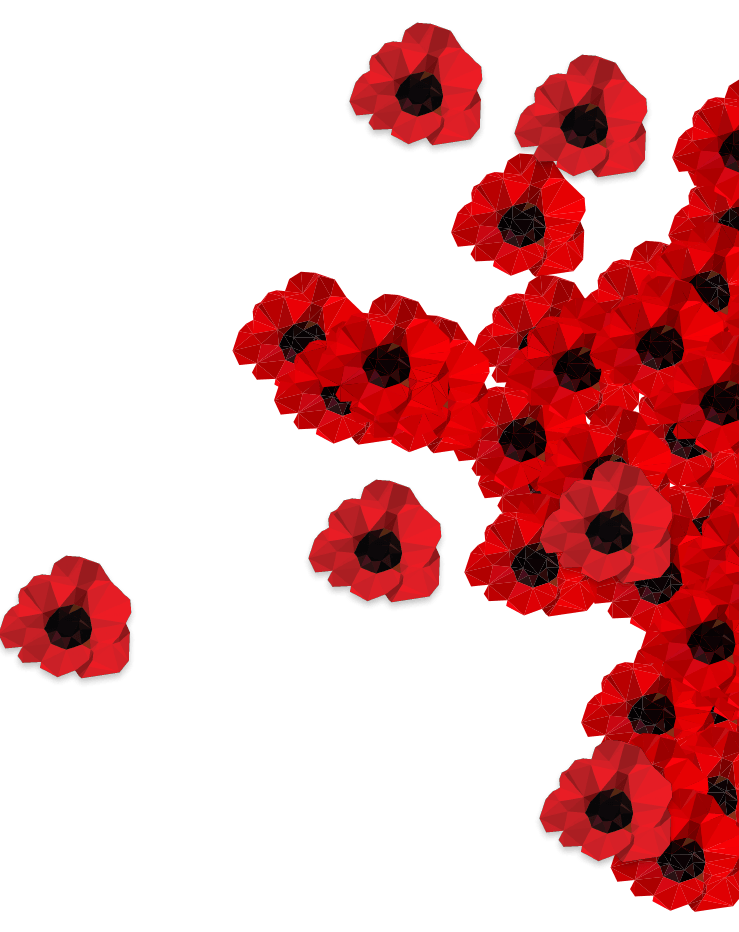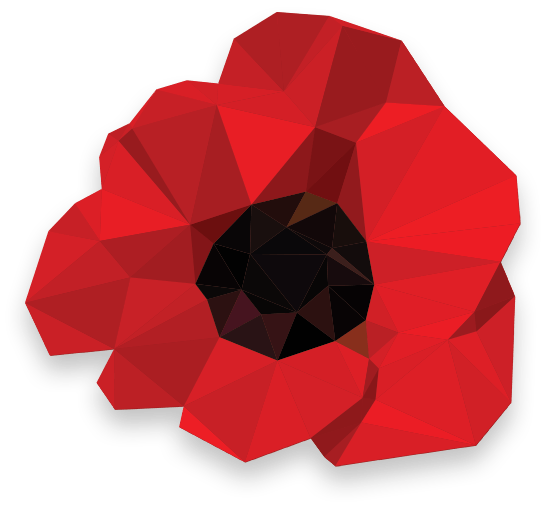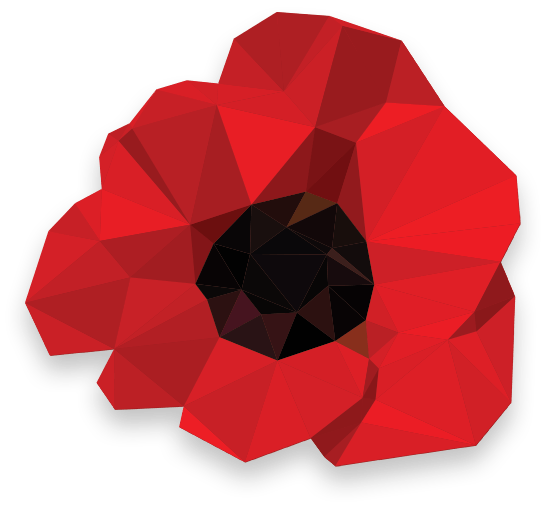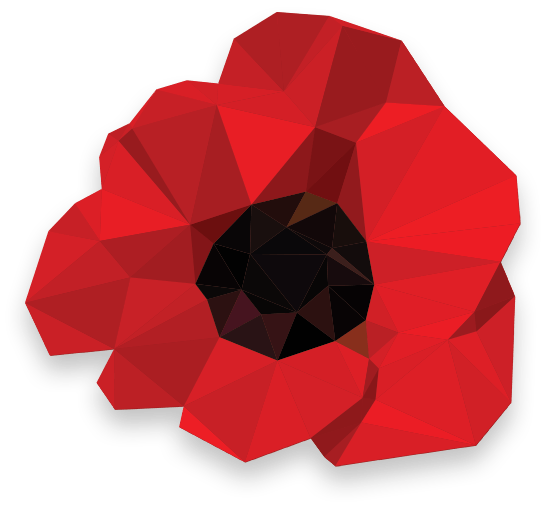 As North Korea threatens, Myanmar suffers crimes against humanity, Syria slowly unravels and Russia's global intentions remain shadowy, military engagement is at the forefront of many people's minds. The notion that Canada could find itself in another major armed conflict is uncomfortably real. Rhetoric is easily being tossed across borders, and it seems as though missiles might soon follow.
Mount Royal is working to soften the lines that divide and find ways to disengage from argument and engage in resolution.
Conflict resolution
is a growth industry
Mount Royal alumnus, General (ret.) John de Chastelain, has spent more than 50 years mitigating and settling disputes between and within other countries, as well as within his own. As a military commander, he is known for leading the United Nations Peacekeeping Force in Cyprus and handling Canada's involvement in Operation Desert Storm in Iraq and in the Balkan Wars. He also helped to de-escalate the Oka crisis in Quebec during the 1990s. As a civilian, de Chastelain was named to the Independent International Commission on Decommissioning, which oversaw the disarmament of paramilitaries in Northern Ireland. His perseverance kept him at the seemingly impossible task of resolving "the Troubles" for 14 years, and by all accounts he was instrumental in brokering peace.
General de Chastelain regularly makes a point of noting how important Mount Royal was for his career success. When he arrived in Canada he did not have the math and science credits he needed to enter into Royal Military College, which was his goal. Mount Royal allowed him to complete the necessary courses in one year, something he remains grateful for.
On Sept. 21 — fittingly, World Peace Day — Mount Royal University officially renamed its Peace Studies Initiative as the John de Chastelain Peace Studies Initiative. It is an exploration of conflict, human rights and social change with the mission of building, developing and disseminating interdisciplinary knowledge of local and global issues dealing with peace and violence.
Sociology professor and director of the Initiative, Mark Ayyash, PhD, says it was designed to instill broad, informed thinking that has the power to inspire engagement and citizenship. Conceived as a way to draw lines of understanding between the root causes of conflict and the eventual resolution to ensure solutions are applicable to the problems, the Initiative uses an integrative lens, studying conflict through disciplines such as sociology, anthropology, genderization, economics, the environment and more. The John de Chastelain Peace Studies Initiative encompasses the Peace and Conflict Studies minor, the Calgary Peace Prize and various themed outreach activities and public lectures.
"Conflict resolution is a growth industry," de Chastelain says. "There's no question there is going to be conflict, and the area for resolving conflict and the means for studying how that is best done is more and more important.
"I believe strongly in conflict resolution without the show of force, but also in the use of armed intervention when necessary."
As far as the potential for global conflict today, de Chastelain says that several points of unrest require careful handling, including the exodus of Asians and Africans looking for a better life in more developed nations; the rapid expansion of countries such as China and India; Russia striving to regain its position of world power; and, the distracting effects of terrorism in the forms of al-Qaida, ISIS, the Taliban and the African versions of the same thing. He believes the largest probability for major armed conflict exists in North Korea and the Middle East, but that the likelihood is minimal.
"The existence of nuclear weapons by the number of countries that hold them is a deterrent — and I do accept that North Korea is a bit of a wild card in this regard — but I don't think that North Korea is going to be able to do some of the things it may be suggesting it can at this time. I don't think China would ever let it," de Chastelain says.
And ever since the creation of the state of Israel in 1948 there has been conflict of one kind or another in the Middle East, de Chastelain says, but none has devolved into an international dispute.
"The Peace Studies Initiative is entirely appropriate," says de Chastelain. "Given my background here as an alumnus, it makes me very proud to have my name associated with this organization and this particular program. I wish it well."
John de Chastelain, CC, CMM, CD, CH
1955

Moves with family to Calgary from Scotland

1955 to 1956

Attends Mount Royal College

1956

Enters Royal Military College of Canada (RMC)

1960

Achieves a Bachelor of Arts — History from RMC

1960

Commissioned in the Princess Patricia's Canadian Light Infantry

1962

Becomes a naturalized Canadian citizen

1960

Commissioned in the Princess Patricia's Canadian Light Infantry

1962

Becomes a naturalized Canadian citizen

1962 to 1974

Progresses steadily through the ranks of the Canadian Armed Forces

1974 to 1976

Commanding officer of the Canadian Forces Base Montreal (colonel)

Deputy chief of staff of the United Nations Peacekeeping Force in Cyprus (commander of the Canadian contingent)

1977 to 1980

Commandant of RMC

Commander of 4 Canadian Mechanized Brigade Group in Lahr, Germany

Director general of Land Doctrine and Operations

1980

Welcomes first class of female cadets to RMC

1985

Assistant deputy minister for Personnel and vice-chief of Defence Staff (lieutenant-general)

1989

Named Canada's chief of Defence Staff, handling the 1990s Oka Crisis and Canada's involvement in Operation Desert Storm in Iraq (general)

1992

Archie Cairns composes a jig for bagpipes in de Chastelain's honour

1993

Transfers to the reserves and is appointed ambassador to the United States

1993

Named as a Mount Royal Distinguished Alumnus

1994

Re-appointed chief of defence staff

1997 to 2011

Becomes chair of the Independent International Commission on Decommissioning, instrumental in brokering peace in Northern Ireland

2011

Named honorary chair of Mount Royal's Military Memorial Bursary project

2014

Promoted to Companion of the Order of Canada

2017

John de Chastelain Peace Studies Initiative launched in his name
Tying together
lines drawn in the sand
As of the summer of 2017, Mount Royal students can declare a minor in Peace and Conflict Studies within the Faculty of Arts to complement their degree.
Sociology professor Mark Ayyash was extremely influential in the development of the program, which he says is the only one of its kind in Alberta. "The minor is about the history of armed and systemic conflict and how to build and maintain peace. Hence, peace and conflict."
Many other universities focus on either grassroots approaches to establishing peace or state-centered institutional methodologies focusing on military strategies. "I wanted a broader area of study that covered peace and conflict issues from both perspectives, understanding that the two are always related. Both approaches need to be part of an overarching education in the field," Ayyash says.
Just a few of the causes that can lead to humans pitting themselves against each other include the exploitation of environmental resources, such as water and land, that results in suffering, human rights abuses, displacement, discrimination, inequality, wealth differentials, corruption in government and discrepancies of faith. All have to be taken into account when searching for understanding.
"There are all of these 'systemic violences' we live in every day that we need to better comprehend and shed light on. It's often those that are the hardest to untangle. In that light, peace is not viewed as the absence of violent armed conflict. Peace is viewed as a long process of establishing justice and fairness," Ayyash says.
A former student of Ayyash's, Imogene Roulson recently graduated with a Bachelor of Arts — Sociology and a minor in Religious Studies. She plans to pursue a post-graduate degree in 2018.
Roulson believes that peace studies are important because of their ability to provide clarity. She says, "There is a lot more 'grey area' when it comes to complex and difficult topics, such as violence or peace, than we feel comfortable admitting as a society."
Roulson acknowledges that while peace studies encourage people to be inquisitive, bold and ambitious changemakers, the process is long and requires dedication and extensive work over time.
Using the example of Syria, Ayyash says that teasing out the causes of that particular conflict can't be solely based in studying the fighting groups and political factions.
"Instead we need to look at what created the conditions that allowed for Syria to be basically torn apart and destroyed, right in front of our eyes since roughly 2011.
"We have to look at international power dynamics (the Russians, Americans, Saudis and Iranians), the long history of British and French colonial violence in the region and even the rising cost of food in Syria due to a severe drought caused by climate change, plus many other factors. In many ways, the Syrian conflict is not a Syrian conflict, but an international conflict."
As well, there's the context of the Arab uprisings of 2011, the non-violent protests on the streets of Syria against the highly authoritarian regime of Bashar al-Assad, which turned those peaceful demonstrations into a cycle of violence.
"It's the oldest trick in the book," says Ayyash.
"If the battle is fought on peaceful terms, the regime might lose. If it's fought on violent terms, the regime has a much better chance of winning. Because it has an army."
Shane Gannon, associate dean of the Faculty of Arts, says that understanding the terrible consequences of conflict will impel future leaders to realize conflict itself is undesirable. "One of the biggest deterrents to conflict is experience; education provides access to these experiences."
Canada's
covert battle
Mount Royal's Peace and Conflict Studies minor uniquely requires students to learn about Indigenous and settler issues.
"In Canada especially, whenever people think about peace and conflict studies they think about something that is happening overseas. And they think of Canada's role as just peacemakers. And that ignores the biggest conflict of all, which all Canadians should be working towards resolving.
"I want to emphasize that there is a lot of peace and conflict work that needs to be done right here," says Ayyash.
Elder Miiksika'am (Red Crane) is Mount Royal's Indigenous spiritual advisor. He often speaks to students about restorative justice, residential schools and treaties, and provides guidance on history, cultural protocols, ceremonies and awareness.
Through his window one evening at the residential school he attended while just a child (the Old Suns Boarding School, now the Old Sun Community College at Siksika), he watched a cadet corps marching and thought they looked "smart." He told his friends, "When I grow up I'm going to be a soldier like my father and my brother. And I'm going to be a leader when I come home."
From a long line of warriors, Miiksika'am's great-grandfather on his mother's side was the Blackfoot war chief Eagle Ribs. His grandmother was a Hind Bull, of the same family as the well-known war chief of the Moccasin clan. And not only did his father serve in the Second World War, his uncle did as well. His cousin, nieces and nephews, granddaughter and grandnephew have all also signed up to serve.
Miiksika'am was accepted into both the U.S. Marines and the Canadian Army on the same day at the age of 17. As he was making his decision where to go, an old veteran advised him (due to his poor shooting skills at the time), "Don't go to the States, you'll get yourself killed."
When he broke the news that he was joining the Army, his father said, "Have faith and honesty in what you do. And keep your head down."
Miiksika'am served with the 1st Regiment, Royal Canadian Horse Artillery, finishing his service after five years. He participated in United Nations peacekeeping initiatives in Cyprus and NATO Forces Continental Europe missions during the Cold War, earning three medals.
Although Miiksika'am was readily accepted into the military, it's worth remembering he and his people were not so easily accepted into regular society. It was only in 1960 that Canada's Indigenous Peoples were finally not required to give up their treaty rights and renounce their status in order to cast a vote. Yet he, and numerous members of his family, still chose to fight, to defend borders they did not establish and protect people who wanted to assimilate them, standardize them and encapsulate them. Even though he had no idea what would happen and how he would be treated, he still joined and left all that he knew behind.
"The first thing in life you have to work on is courage," Miiksika'am says. "Courage to face things, courage to challenge them. If you have courage, then you start to attain wisdom."
Miiksika'am equates service to those working to gain an education. They have a goal, seek an opportunity, work through the battles and obstacles that may get in the way.
"Knowledge can protect and serve in the same way that a soldier does," Miiksika'am says.
Calgary
Peace Prize
When Mount Royal first began hosting the Calgary Peace Prize in 2016, the recipients were the members of the Truth and Reconciliation Commission of Canada, Justice Murray Sinclair, Dr. Marie Wilson and Chief Wilton Littlechild. In 2017 the award went to Douglas Roche, who is known for his extensive work on nuclear disarmament.
The 2018 Calgary Peace Prize recipient has been named as Justice Rosalie Silberman Abella, the first Jewish woman to sit on the bench of the Supreme Court of Canada.
Born in a German refugee camp to parents who were Holocaust survivors, Abella says her father, who had studied law before internment, was her inspiration for becoming a lawyer. She is known for spearheading the Canadian concept of employment equality while leading a 1984 government commission, and developing a ruling in 1998 as a member of the Court of Appeal for Ontario that allowed for survivor benefits to be extended to same-sex partners.
The Peace Prize ceremonies will take place April 4.
Before 2016, the University of Calgary, which has a curriculum leaning more towards military, UN security and peacekeeping analysis, oversaw the Calgary Peace Prize.
Roulson, who attended the 2016 and 2017 Peace Prize ceremonies, says her favourite line to quote comes from Dr. Marie Wilson in 2016. "She said she would prefer to call the Peace Prize the 'disrupting the peace prize.' She qualified this by stating that sometimes ignorance is a peaceful state of mind. Sometimes bringing about peace is about the boldness to disrupt the status quo, and once disrupted the dedication must be towards sustaining the effort of this disruption until the new peace looks more equitable and more just for all."
The next Calgary Peace Prize will be awarded to Justice Rosalie Silberman Abella on April 4, 2018.
33rd Annual Holocaust Education Symposium
Each year, 2,800 to 3,000 high school students from across Calgary attend the Holocaust Education Symposium at Mount Royal to hear and meet Holocaust survivors in person. As 2017 marked the 33rd year of the event, nearly 100,000 Calgary students have been reached. Mount Royal thanks the Calgary Jewish Federation for being its long-time partner in the symposium, which teaches to never be a bystander to injustice.
Hidden service people
do double duty
Canada's military often operates out of sight, out of mind, but in reality, service people are everywhere. Not only are they spread out around the globe (from the High Arctic to Haiti to Palestine to the Baltic Sea), they are in nearly every major city in Canada, ready to act at any moment and in every situation (from international deployment to local fires and floods). They are co-workers, fellow students, friends and family who have joined to be part of something bigger.
Part-time Mount Royal journalism instructor Michael Vernon is also a lieutenant-colonel and deputy commander of 41 Canadian Brigade Group, second-in-command of Alberta's army reservists. He attended Royal Military College, subsequently serving nine years full-time as an army officer with Princess Patricia's Canadian Light Infantry, before becoming a CBC TV News producer and videojournalist and a part-time soldier with the Calgary Highlanders.
It was his father's personal example that spurred Vernon to join. The retired army officer's uniforms fascinated Vernon as a boy, and he remembers his father's kilt and other ceremonial items, green combat clothing, boots, helmets, a multi-coloured paratrooper smock and so on. Although he spent his childhood moving nearly every year from base to base around Canada and he joined the military early in his life, Vernon says the "ethos" of service to his country came later. "As a young man starting out I was truthfully more interested in the adventure of it all."
Vernon says that watching once-stable countries such as the former Yugoslavia "slip over the precipice into war" in person is a sobering experience. "It causes you to appreciate the need to be aware and involved in the world, and to use all means (not just military) to avoid such devastating conflict. And if conflict is deemed necessary, then our military exists as the last resort, in tandem with our allies, to defend Canada and Canadians."
Although peaceful resolutions are always the goal, Vernon says there are times when there is no other choice.
"As much as Great War survivors deplored that war's slaughter and swore 'never again,' they were still required to rearm and stand up to Nazism a generation later."
Preserving the past so it can serve as an example is at the heart of Vernon's work as both a filmmaker and a soldier. For the past two summers, he has been working on a special project that marries his military, historical and journalistic interests.
"It's an oral history that captures reservists' experiences overseas, from the 1970s through to Afghanistan. Last summer I conducted detailed, candid video interviews with 47 serving and retired army reservists around the province about their experiences," Vernon says. The resulting documentary is called Deployed: Canadian Army Reservists Overseas, and is being screened in several cities leading up to Remembrance Day.
Across campus in the Faculty of Science and Technology, Katherine Boggs, PhD, is a geology professor in the Department of Earth and Environmental Sciences. She spent more than 30 years with the Royal Canadian Naval Reserves, giving up her duties as a lieutenant in September.
"The sad thing about humanity is that if you don't have a force to protect our interests, conflict erupts," Boggs says.
Her father and several uncles served in the Second World War, and tragically one uncle — who was deployed with the Regina Rifles — did not return home. Boggs spent the early summer training for the International Four Day Marches Nijmegen in the Netherlands, thoroughly beating up her feet and ankles in the process, and marched with her father-in-law and her son. On the third day (out of four) of the gruelling 40-kilometre daily treks, all of the military groups paid their respects at the Groesbeek Canadian War Cemetery, where her uncle Walter Armstrong is buried.
Boggs entered the naval reserves in 1984 as a student at Carleton University, starting as a cook, which she says she hated, but it was one of only three positions women were offered at the time. She chose cooking so she could go to sea.
At times, she is frustrated that military service is frequently only recognized as the pursuit of war in distant lands. Boggs served as a MARS (Maritime Surface and Sub-Surface) officer, a role responsible for navigation, contact avoidance and the smooth running of the ship's routine at sea. She has performed drug patrols with the RCMP and rescued people stranded at sea. Canada's navy also does fish patrols, putting them in potential conflict with fishing boats not respecting legal boundaries and catch yield limits.
"Some people don't realize that one of the largest roles of the Canadian military is domestic, protecting interests such as transportation corridors," says Boggs, who worked as a liaison officer at the operation centre at Tecumseh, Calgary's Naval Reserve Division, during the 2013 southern Alberta floods.
"Many people who have no experience with the military think of being militaristic as being a bad thing. But it's a group of people that are trained to handle just about anything. They come with the structure, the skills and the equipment to deal with any emergency. This structure and these skills have been very beneficial to Alberta recently with the 2013 floods and the Fort Mac fire."
There are three parts to why Boggs served, she says. The first is simply that she loves this country, and thinks it's imperative to preserve its interests. The second is her family history and her uncle having lost his life overseas.
"The third is about developing young people. That's why I teach here at Mount Royal and is a big part of what the military is. You get to see these young people grow and develop, mature."
SOLDIERING TOWARDS
EDUCATION, LEADERSHIP AND SERVICE
There are about 1,300 part-time soldiers spread throughout Calgary, Edmonton, Medicine Hat, Lethbridge and Red Deer. They generally work once a week in the evening, perform an exercise one weekend a month and are dedicated to training several weeks in the summer.
One of those reservists is third-year Bachelor of Education — Elementary student Aaron Horne. As a corporal with the 41 Signal Regiment, 3 Squadron, he has been serving for nearly five years. Horne was also involved in the Alberta flood response, contributing as a signaller at the command post at Currie Barracks. His father was a police officer, which Horne says instilled him with a sense of duty. He joined the reserves because he thought it would be a good way to contribute while he figured out what sort of further education he would pursue.
"Instead of aimlessly wandering around I wanted to have some kind of purpose. I thought it was a good way to make a bit of money, learn some useful skills and give back while I decided where I wanted to go with my life.
"And I'm very glad I did it, because it's what led me into education."
Through the reserves Horne took a Primary Leadership Qualification (PLQ) course, which is designed to foster a sense of leadership in the troops. Part of the PLQ is a module on education.
"You teach lessons in a variety of settings, like drill, weapons and so on. I rocked the lessons, I had a lot of fun and I really liked it. Everyone was complaining about making lesson plans and I was like, 'What are you guys talking about, this is great!'
"I thought I'd try education and I fell in love with it right from my first placement."
The reserves continue to help Horne reach his goals. "I stay because it's a great thing for the country and for myself. I get a lot out of it and Canada gets a lot out of it and everybody wins. I can still concentrate on my studies and my development as an aspiring educator, but instead of being lazy on a Saturday I can go out and support somebody who is learning to be a soldier."
Fellow reservist and fourth-year policy studies student William Charabin serves in the same squadron as Horne. A corporal, he has been in the reserves for three years and plans on sticking with it after graduation. His grandfather served with Lord Strathcona's Horse, which used to be located on the Canadian Forces Base Calgary, and his great-uncle, Floyd Rourke, served in the Calgary Highlanders, earning the Distinguished Conduct Medal for his actions during the Second World War.
For Charabin, the military means sovereignty. "A military is mostly about being capable of defending yourself. It's not about necessarily needing to. It's about demonstrating that you can, and that you are sovereign over your own quarters.
It comes down to deterrence."
MILITARY AND
MOUNT ROYAL:
MARCHING IN
LOCKSTEP
According to Boggs, serving in the military is about serving humanity, which is what Mount Royal does in a lot of ways as well. She believes that everyone should have to go through basic training, or have some sort of service component to their life. "There is no 'coming of age' ceremony for most, whereas when you go through basic training you're put through your paces and have to learn to work together as a team and depend on others. I think those skills are incredibly important for everybody and for society."
Some companies now pay for their leaders to go through parts of basic training. "The leadership skills that you develop from an experience like that are phenomenal, and the team-building aspects are recognized as being critical for all managers," says Boggs.
Journalism instructor Vernon says, "The military tends to quickly socialize recruits to the idea that they are part of a bigger entity and that their service contributes to the overall success of the organization, the country and global stability.
"There's certainly room for individuality, but we know we can accomplish more at home or abroad if we work in a focused, concerted manner in the achievement of a goal or particular mission. Certainly, it can be personally frustrating at times to conform to some regulations, but it can also be immensely satisfying to be part of such a bigger, team effort."
One of Vernon's military responsibilities is the development of what is currently called the Canadian Civil Military Leadership Program in conjunction with other universities in the province. Already piloted at the University of Alberta for several years, and under review at the University of Calgary, conversations are now taking place at Mount Royal.
"Basically, it will reward students with a certificate in Applied Civil Military Leadership if they complete four specific university courses in areas such as history, politics and management and successfully pass their basic training in the Army Reserve," Vernon says. "The intent is to give soldiers and officers a deeper understanding of the society in which they serve, as well as practical leadership experience."
Additionally, the Faculty of Continuing Education and Extension has announced another initiative with the signing of a Fall 2017 Memorandum of Understanding with the Canadian Armed Forces (CAF), as represented by 3rd Canadian Division. Students receive advanced placement into certain programs in recognition of their military training and experience.
"The Faculty of Continuing Education and Extension places great emphasis on the creation of pathways for learners, and is pleased to establish a significant road map for an individual's CAF training into academic programming," says Heather DeBoer, Business and Professional Education program director. She says the faculty is pleased to work hand in hand to provide routes for graduates of the military's Primary Leadership Qualification and Intermediate Leadership Qualification — Army courses into the Leadership Development Extension Certificate and the Project Management Extension Certificate programs.
The federal government's new Veterans' Education and Training Benefit provides up to $80,000 for veterans to pursue a degree, diploma or certificate (much like the U.S. GI Bill that has been has been in place since 1944), and the Education Reimbursement program supplies up to $2,000 a year for reservists and full-time military personnel to upgrade their education.
Calgary's Military Museums is also collaborating with Mount Royal on mutually beneficial educational partnerships. Executive director Sheila Serup says, "We are working with several Mount Royal students in communications and developing Indigenous outreach military education programs. Faculty members are resources to us, particularly as we broaden our education programs to include Indigenous knowledge and ways of knowing.
"We are planning to engage more broadly with history students," she adds. Students also volunteer regularly at the museums, providing web support, hosting and teaching services, and Serup says they are looking to offer additional opportunities during the Remembrance period.
"MRU has a significant amount of military personnel attending as students. It's kind of a go-to place because the values here are similar to the military. It was an easy choice for me to make when I was deciding where to go," says Horne.
De-escalating conflict is an art involving diplomacy, knowledge, grace and humility. It also requires both the appearance and concept of might. Although ideal, it would be folly to think that militaries are no longer necessary, especially in a world where the threat of nuclear violence is real, terrorism is constant and natural disasters are happening more often and on a larger and more destructive scale.
Educational institutions marching in unison with our armed forces will help ensure the safety and prosperity of communities and all Canadians.
Summit asked,
"How can education be used as a weapon against conflict?"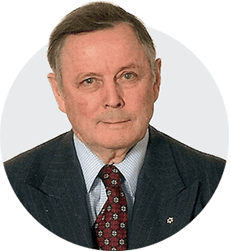 General (ret.) John de Chastelain
"I think education controls bigotry. I think education can modify hatred. Some are beyond the pale in that circumstance and will never want to be educated, but for those who do, explaining why there is difference, and why those issues exist, is indeed important.
"If you can get people to understand issues and not just accept the common rumour about them, to question statements and not just accept glibly some outrageous thing that is said, it's got to be a help."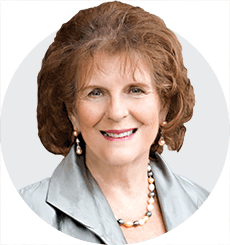 The Honourable Lois E. Mitchell, lieutenant-governor of Alberta and honorary patron of the Calgary Peace Prize
"Education is an effective pathway to resolving conflict and building peace because, at its core, education is the process of exploring ways of thinking and points of view that are different from our own. It is a constant, lifelong journey to see the world beyond our own innate reality. Learning about the myriad forces that shape others, and coming to appreciate both our similarities and differences, is the first step toward finding a way for all world views to co-exist peacefully alongside our own."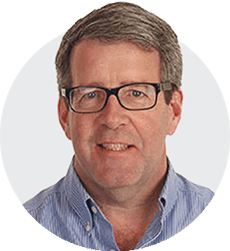 Lt.-Col. Michael Vernon, deputy commander of 41 Canadian Brigade Group and MRU journalism instructor
"History, politics and economics can provide us the historical context necessary to understand how we arrived at a certain situation. English literature can also help us to empathize with others, to appreciate them as fellow human beings. I found this particularly helpful when I deployed to Sierra Leone on a military training mission in 2011. I'd never encountered such poverty and desperation before, and it caused me to consider how I might behave under similar circumstances if I hadn't won the lottery and been born in Canada."
Elder Miiksika'am (Red Crane), Mount Royal's Indigenous awareness advisor
"In order for a warrior to wear a feather in their hair, you used to have to take the enemy down in battle. Now we are starting to give feathers to graduates. Yes, education is the new weapon of today, but the biggest strength we have is Mother Earth, not the leaders of countries and militaries. There have been earthquakes, floods, a volcano is bubbling in Yellowstone. The Earth is reacting. I believe we better tend to Mother Earth. Because it's hurting right now."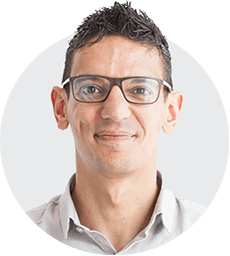 Professor Mark Ayyash, PhD and director of the John de Chastelain Peace Studies Initiative
"Education can be key in elevating public discourse. The more elevated public discourse is, the more it is engaged with a serious attempt to properly understand political and social issues, the better chance we have as a community, as a society and as a political entity to enact policies that will actually properly deal with political and social issues."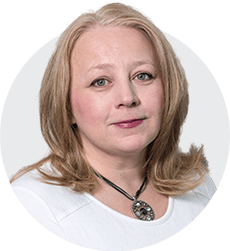 Jennifer Pettit, PhD, history professor and interim dean of the Faculty of Arts
"Education can be used as a weapon against conflict in many ways. The MRU Peace and Conflict Studies minor, for instance, stresses that everyday people can bring about change, and it exposes students to the many pervasive ways in which violence can affect society. It also allows students to explore and discuss the meaning of topics such as reconciliation, and teaches them about various methods to prevent or transform conflict."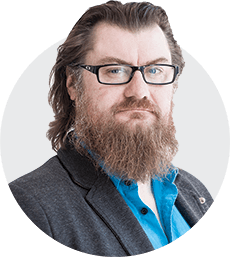 Shane Gannon, PhD, sociology professor and associate dean of the Faculty of Arts
"Imagine that you are sitting by the edge of a river. A body floats down. Then a second. Realizing that something is wrong, you wade in to pull out the bodies. But they keep coming. A person who continues to pull out the bodies is missing the problem. A wiser person would go upstream to find out what is causing the floating corpses. Just like this, a person who studies peace and conflict will understand the source of the mayhem and be able to articulate a better solution."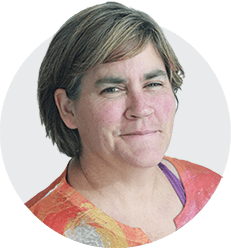 Professor Katherine Boggs, PhD, geology professor and veteran of the Royal Canadian Navy — Naval Reserves
"I've always wanted to put boxing gloves on the world's leaders and have them duke it out instead of starting a war. They are the ones that start many conflicts. A boxing match would prevent many needless young deaths.
"If we look at where populations are well-educated and the economy is stable, there's relatively little conflict. Where things start falling apart is when, unfortunately, religion starts to take over the education system. The population becomes less knowledgeable, the young people don't have careers to look forward to and there is nothing to achieve."
Read more Summit
Changing skies
75 years after the Royal Canadian Air Force opened a trio of runaways at MRU, the University remembers our Garrison roots
READ MORE