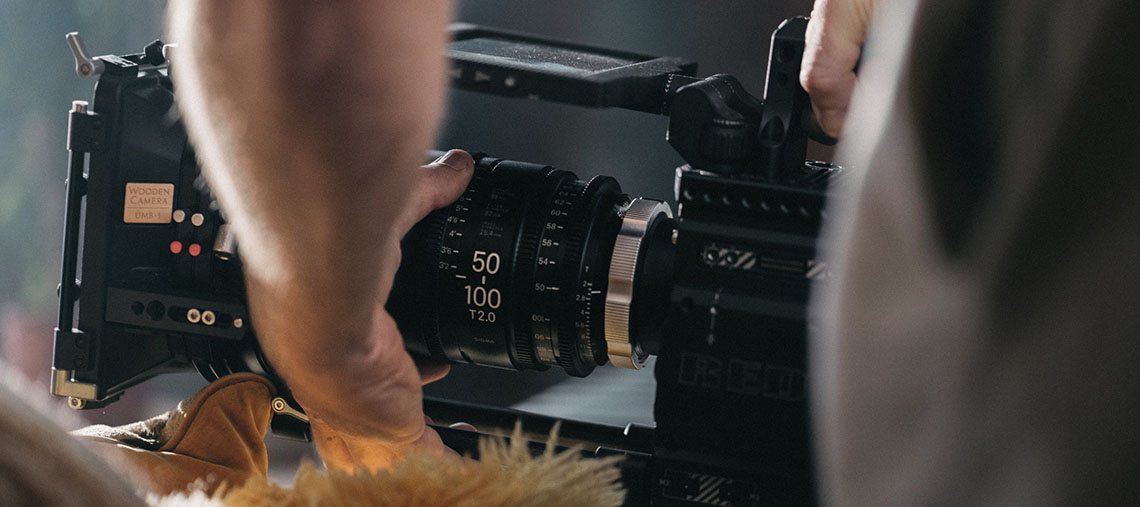 Bring your story to life at MRU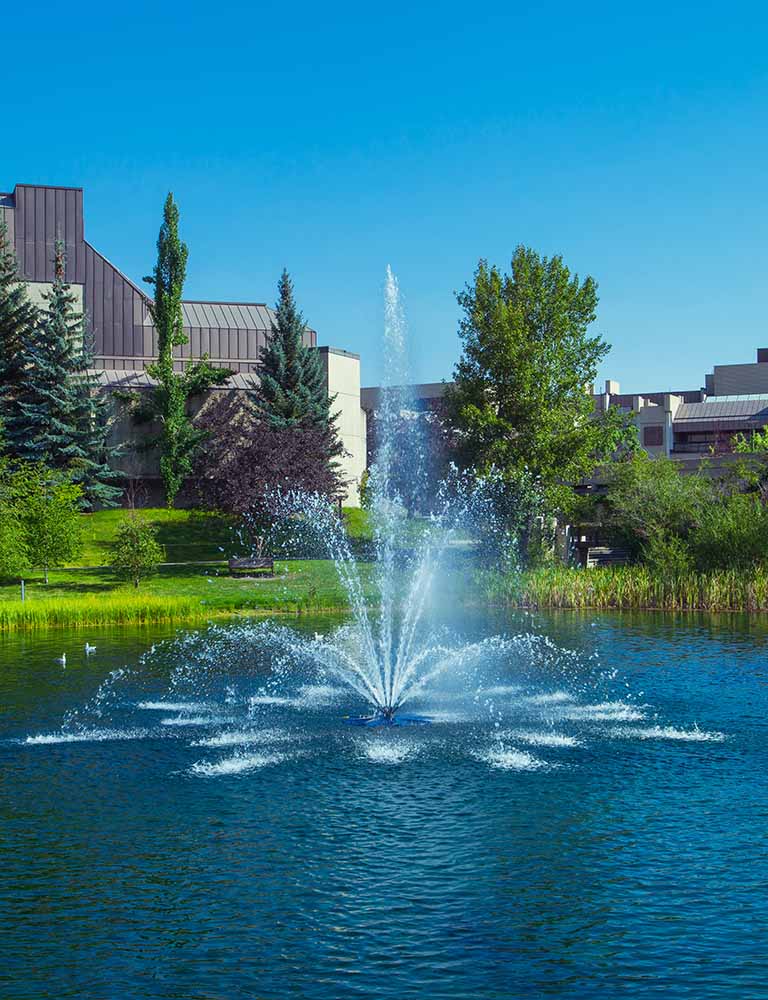 Filming on campus
Mount Royal offers an array of indoor and outdoor filming locations to help turn your artistic vision into a reality. From innovative labs, inspiring theatres and an ultra-modern library to brutalist-style buildings and a hidden underground tunnel, our diverse campus spaces can suit any production.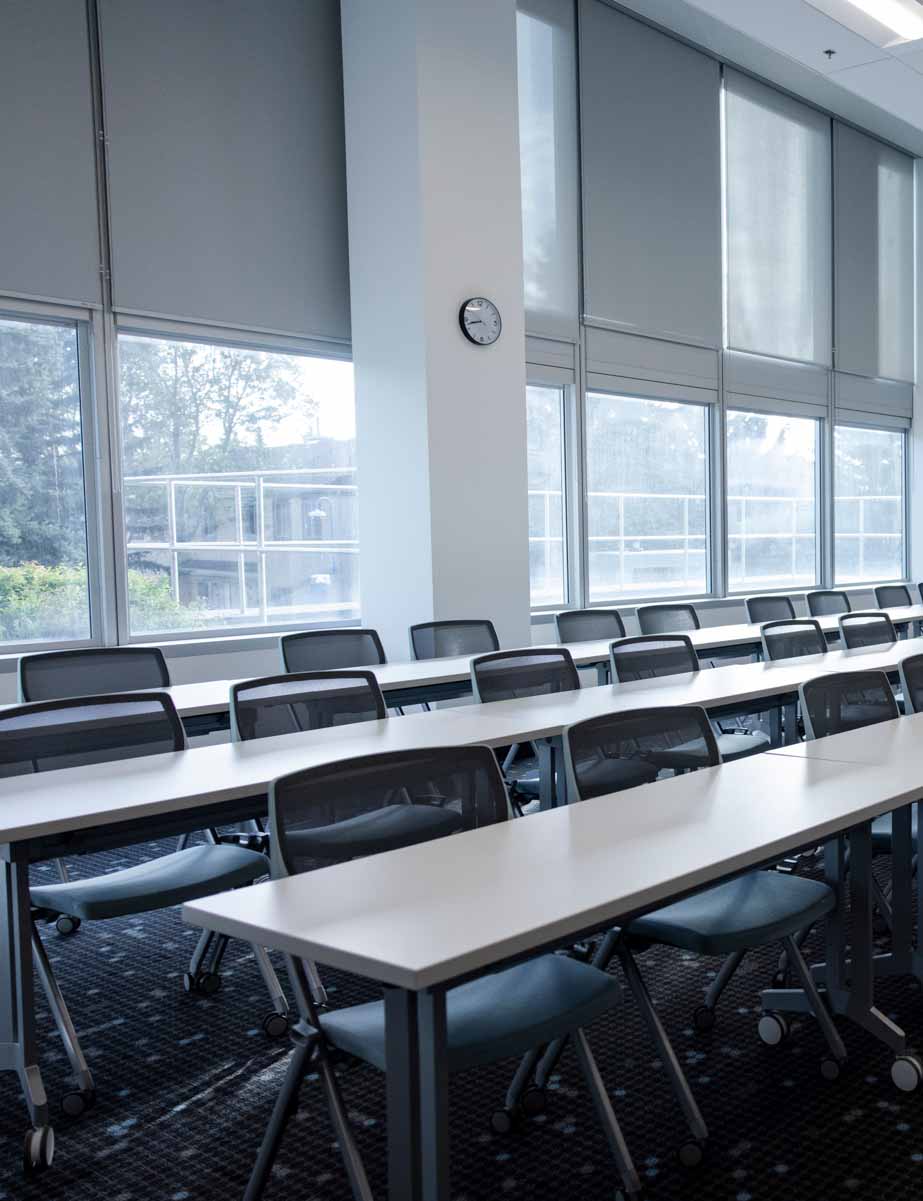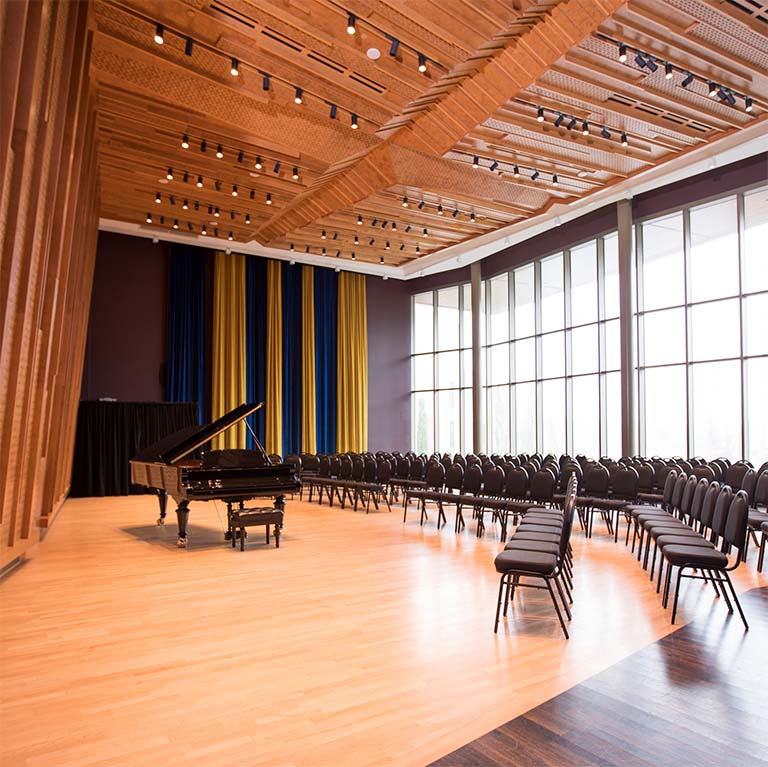 More than a backdrop
When you film at Mount Royal, you'll be supported by high-quality, concierge-style service from our Event and Theatre Services team. We can assist with coordinating room bookings and set-ups as well as details around parking services, trailers for talent, holding areas for extras and locations for equipment and power trailers. From planning through to production, we're here to help with the details so you can focus on the big picture.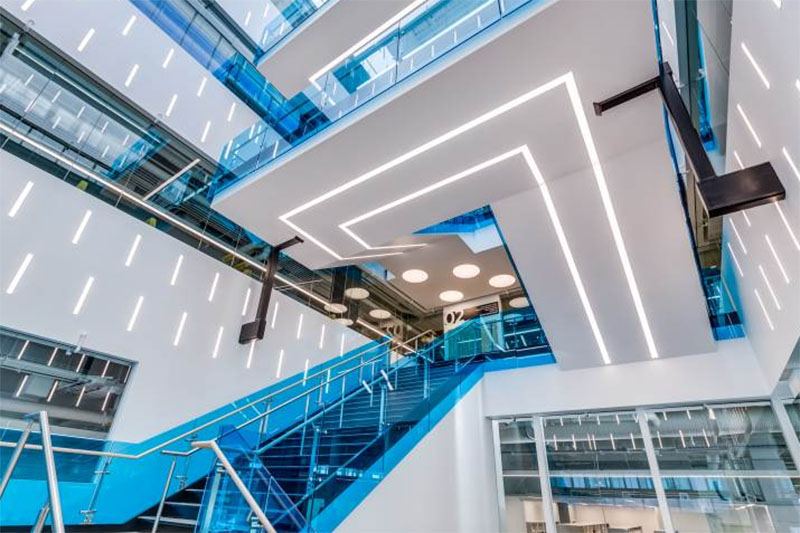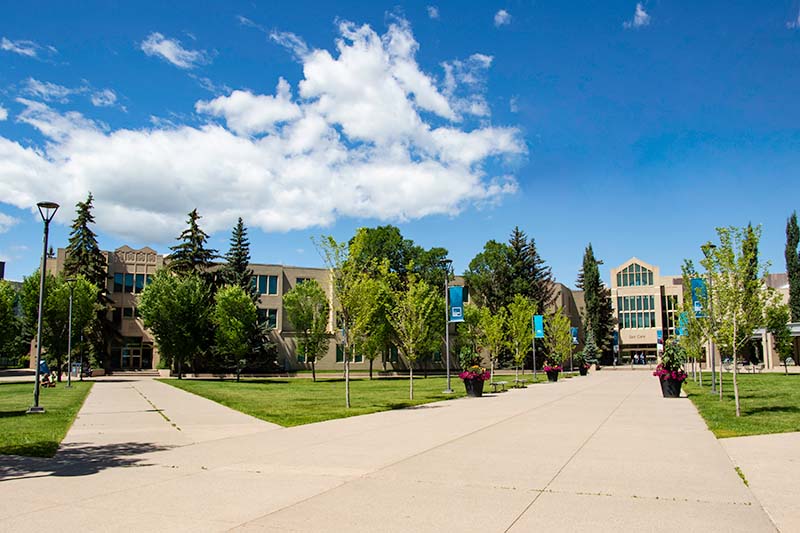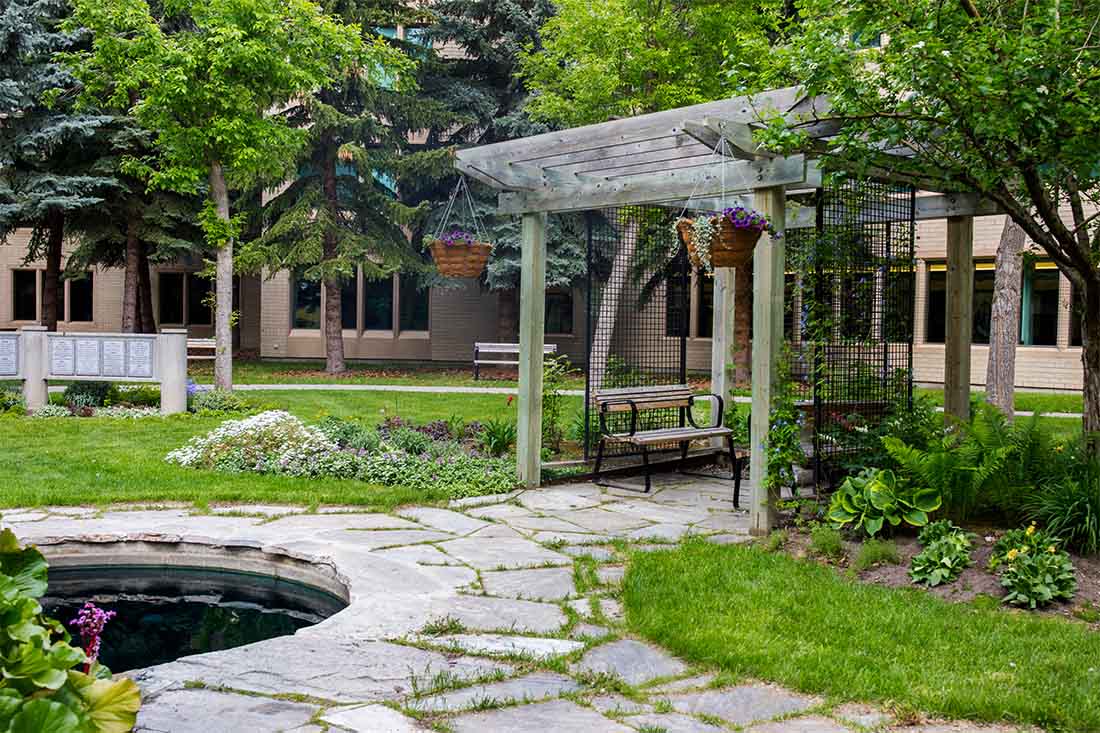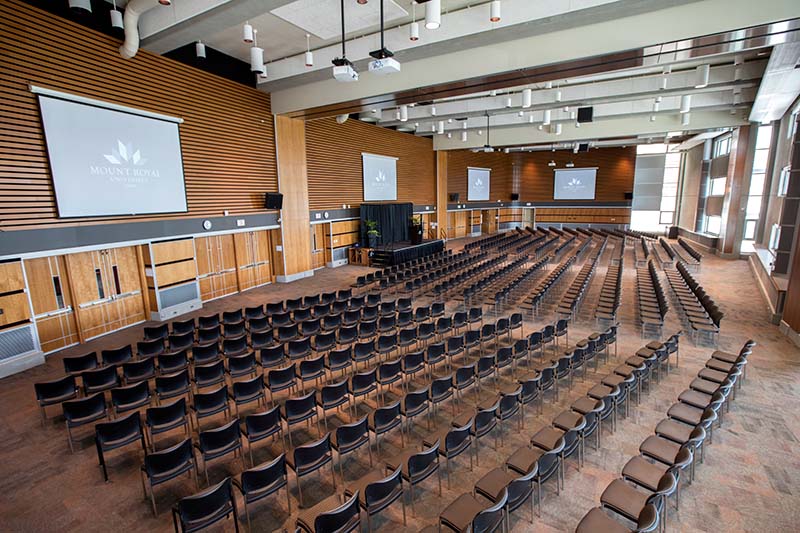 Conveniently located in the heart of Calgary
As one of Canada's largest production jurisdictions, Calgary is a popular choice among local, national and international filmmakers. In 2022, MovieMaker named Calgary among the top 10 cities to live and work as a moviemaker in North America. Filming at Mount Royal puts you right at the centre of a flourishing cinema city.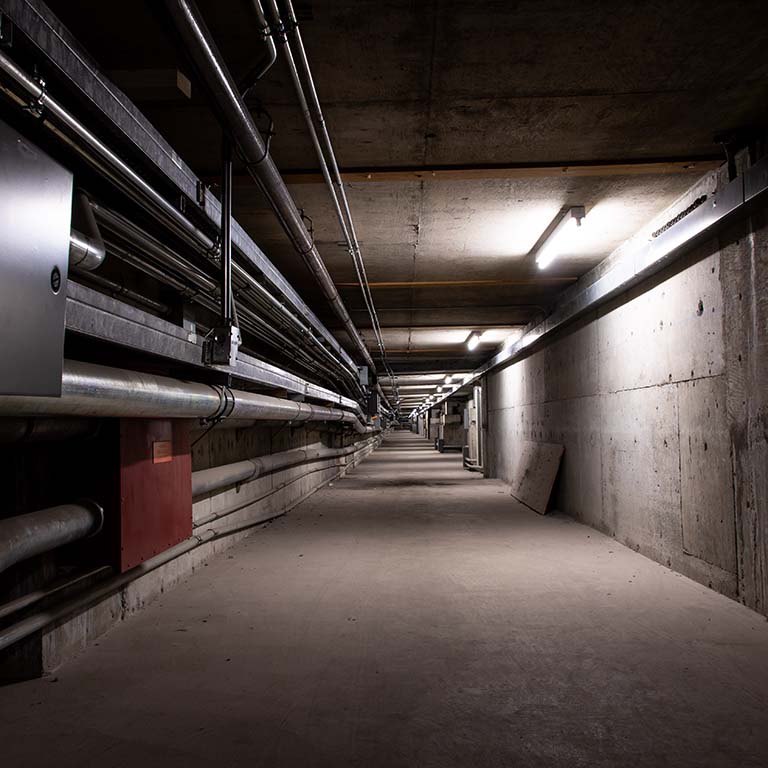 A hidden gem
Constructed in the 1970s of concrete and steel, Mount Royal's underground tunnel was originally used to carry phone lines and other cables that fed all of the main building. Stable and secure, the tunnels are still used today (in a much lesser capacity) as a passageway for equipment that keeps the campus operating.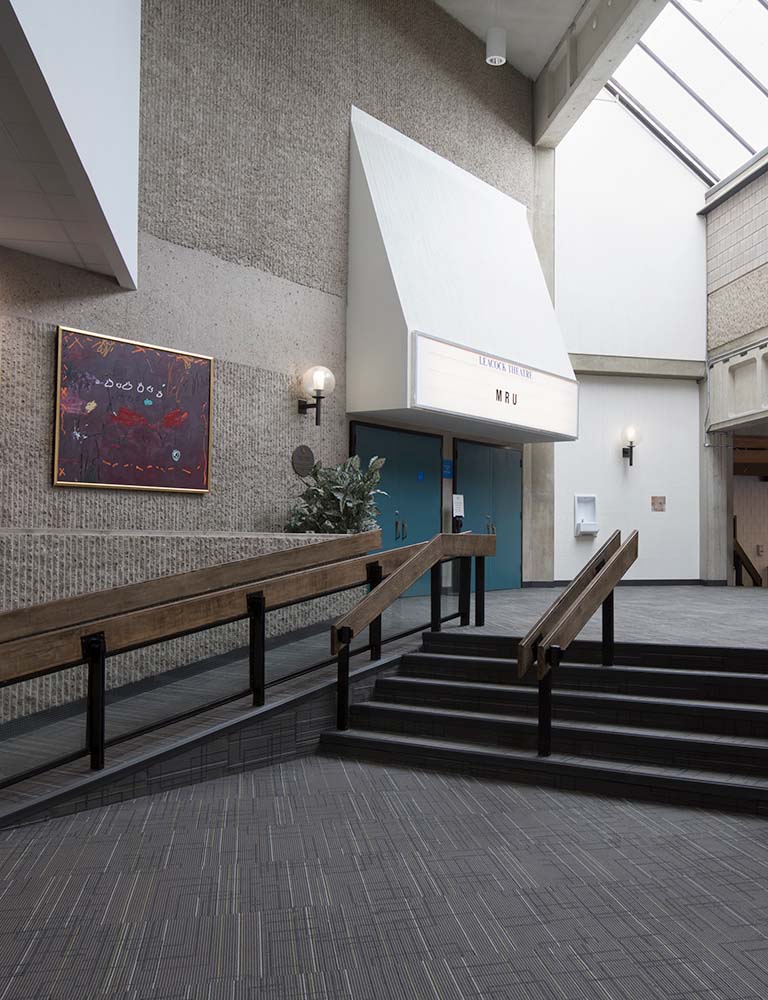 Unique and diverse spaces
Showcasing a range of architectural styles, design elements and landscape features, Mount Royal campus can be transformed to meet your production needs. Green spaces with water features, contemporary theatres and performance halls, a cutting-edge library abundant with natural light, a multi-feature recreation centre complete with swimming pool and climbing gym — the list goes on.
See all filming locations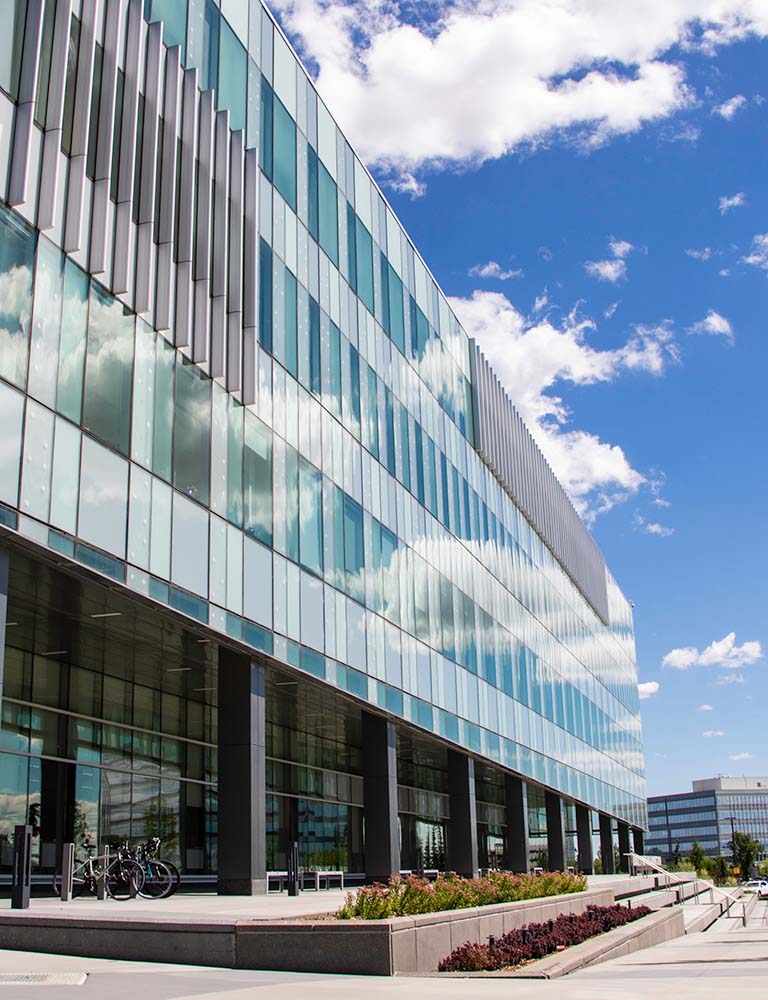 Previous filming projects on campus
Testimonials
"MRU staff was very helpful and would go out of their way to ensure that we were able to complete our filming."
— Edsel Hilchie, Location Manager · Directors Guild of Canada
"MRU literally saved our movie because of how accommodating they are. A class organization that is a pleasure to work with."
— Grayson Ogle, Production Assistant & Location Manager · Directors Guild of Canada
"Truly one of the most efficient teams I have worked with in the past. Very accommodating and quick to respond and help figure out solutions to day to day problems. Brent and Evan both engaged with the project with open minds, and were hardly phased with the requests production had. Streamlining communication with University departments was seamless, and departments' attitude toward the filming crew was welcoming and there was a genuine willingness to help. Always a treat when we get to work at MRU."
— Mohammad Qazzaz Location Manager at HBO
Interested in filming at Mount Royal?
Our team is happy to answer any questions you may have.