The Government of Alberta recently announced that some restrictions on gatherings will ease as part of the Phase 2 Relaunch Strategy. While this is very positive news, extensive restrictions and guidelines remain in place in order to keep everyone safe. We're in the process of reviewing these guidelines to determine when and how Mount Royal's Event, Conference & Theatre Services, including all venues, will reopen in the future.
We are currently accepting event date holds. Our event specialists will work with you if your hold needs rescheduling. Please know we are working on a comprehensive safety and success program so you can hold and book with confidence knowing that we will have measures in place to keep you and your guests safe.
Check this page regularly for updates. For all event inquiries, please email mrevents@mtroyal.ca. We look forward to planning and celebrating your milestones again soon.
Focus on the big picture and let us take care of the details
Whether you're planning a course, conference, wedding or performance, our customizable spaces on Mount Royal's Lincoln Park Campus host events that will leave you and your guests satisfied and inspired. We offer a one-stop client experience with convenient on-campus services and amenities to shorten your planning to-do list. It's all part of our commitment to providing an unforgettable guest experience.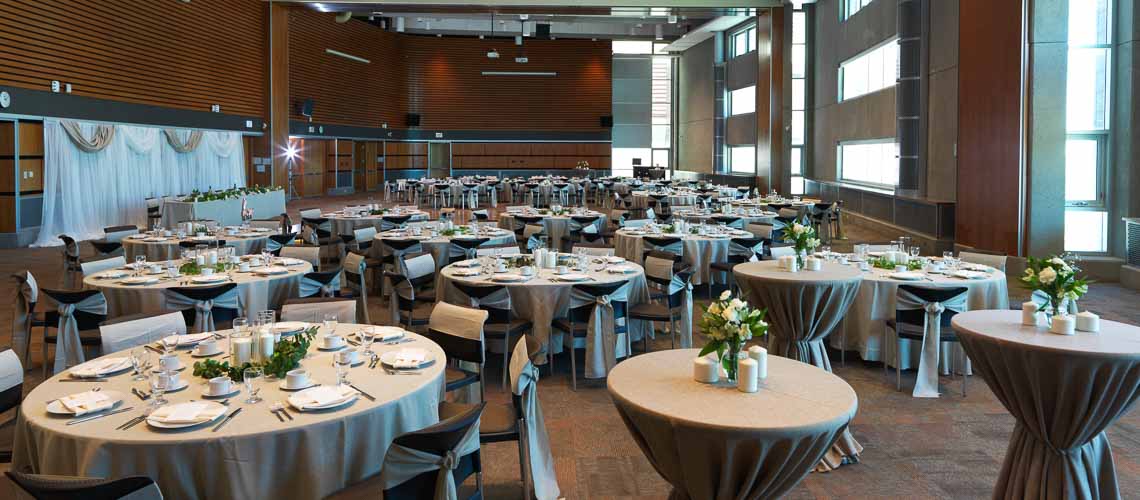 Amazing Spaces
Think outside the box, because the way our spaces are used is limited only by your imagination. Share your vision with us and watch our team of professionals bring it to life.
Talk to us
Contact the Event and Theatre Services team to discuss your event, conference, training session or performance. We are happy to answer your questions with no obligation to book.