Whether you're looking to create an intimate wedding reception or host a virtual town hall for hundreds, we can make it happen.
With countless satisfied clients, years of experience and a commitment to providing exceptional customer service, the Event and Theatre Services team has what it takes to make your next event a success.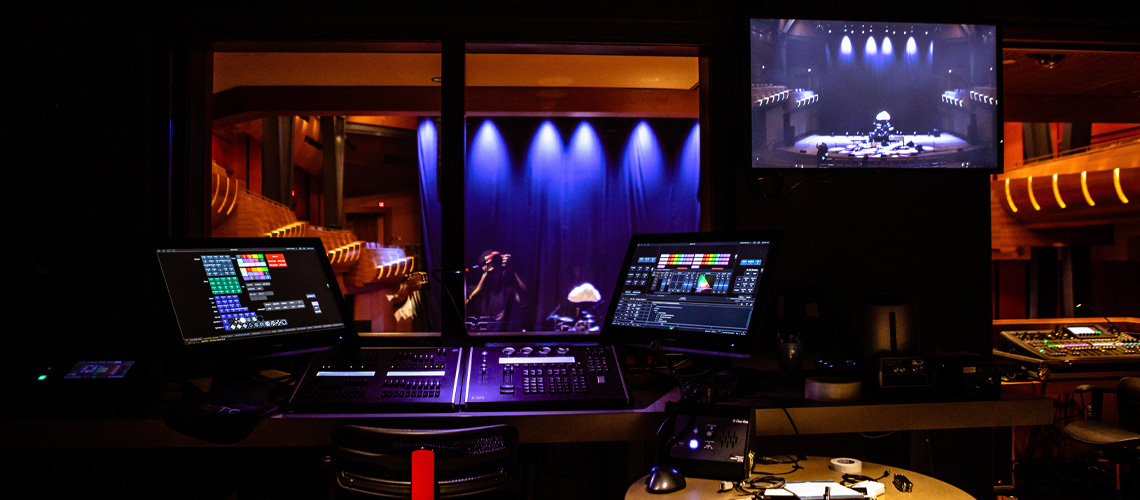 Digital event services
The possibilities for your digital event are vast. We offer no audience and modified event formats including livestreaming, recording and more.
Virtual events
Let us help bring your online event to life! Livestream a performance, host a virtual panel presentation or record a webinar with real-time attendee engagement. Keep in touch with stakeholders through online annual general meetings, quarterly staff sessions or executive addresses. We will work collaboratively to ensure your event goals are met in a virtual environment.
Hybrid events
The opportunity for hybrid events are endless. Host a small group of speakers, presenters, performers or trainers and stream to your remote audience locally and beyond. Reach your guests wherever they are for life's important moments including weddings and celebrations of life, to award ceremonies and fashion shows. Corporate town halls, training sessions and speaking engagements are also great fits for a hybrid format.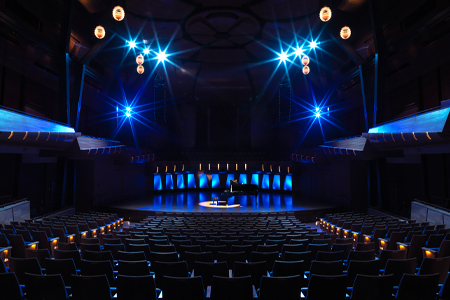 Reduced capacity events
Keep scrolling to read more about how we can help you host engaging conferences, workshops, team meetings, receptions, weddings – you name it – in a safe and enjoyable way. All attended events will have significant health and safety protocols in place including mandatory masks, sanitization and enhanced cleaning. Event formats permitted will also be limited based on provincial health guidelines.
Learn more about our Safety & Success Plan to create a safe environment for all guests, regardless of the event format.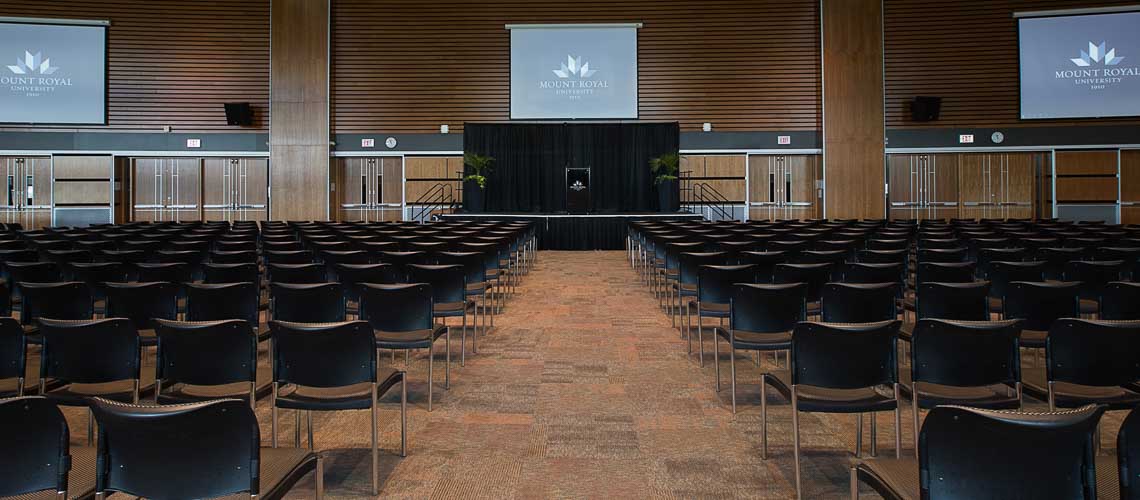 Conferences
We've got all your conference needs covered from registration desk management to configuring lecture halls for physical distancing, to designing safe and unique catering services for your guests. Our first-class logistical support and creative solutions ensure a hybrid or in-person conference experience second to none.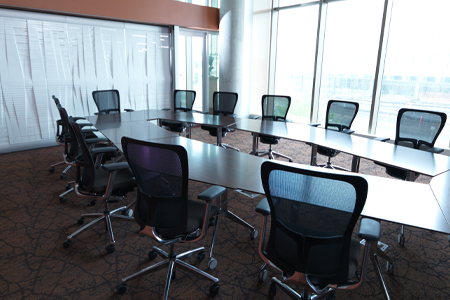 Meetings
We take care of the details so you can get down to business. Our coordinators can arrange everything from selecting the perfect environment for your group size, to advising on technological capabilities, to arranging the break-time refreshments.
Learn more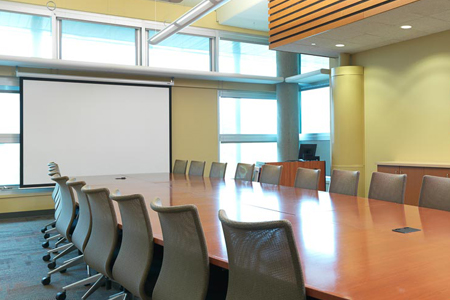 Workshops
Sharing information and sparking learning is at the heart of Mount Royal University. From video, streaming, recording and teleconferencing capabilities to touch-screen instruction monitors and breakout classrooms filled with computers, our technology-rich campus supports your workshop goals no matter the event format.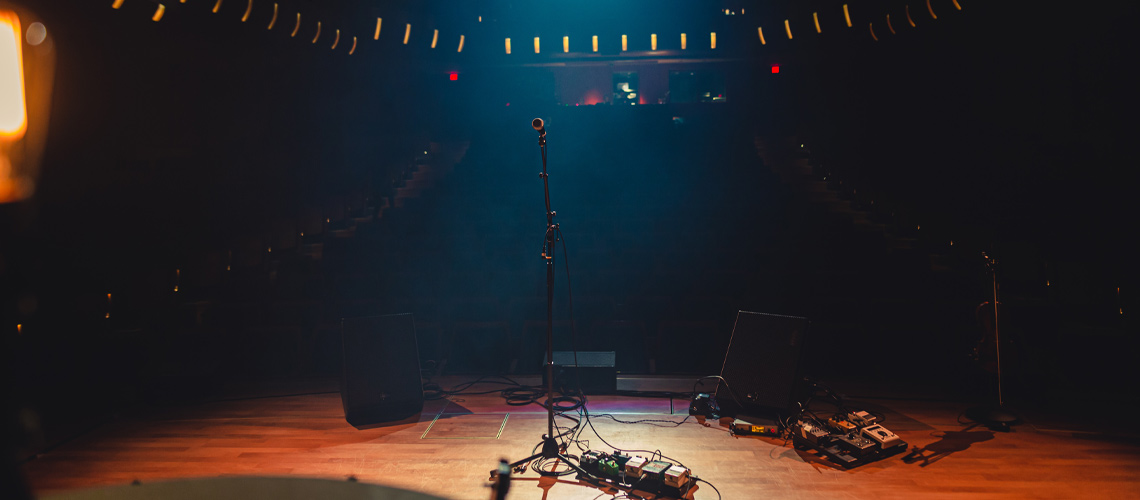 Performance events
Your event is the star of the show. From no audience to reduced attendance, we take care of ticketing, streaming, recording, bar service and other details, allowing your event to shine brightly in one of our stellar venues.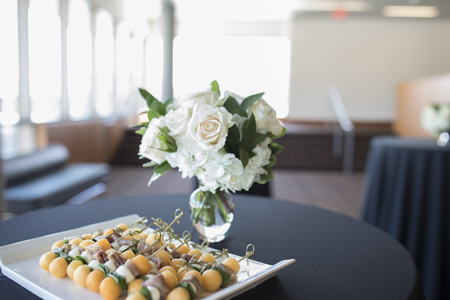 Receptions
From the beautiful Ross Glen Hall to the stunning Bella Concert Hall reception settings designed to wow, while our in-house catering service and professional coordinators are sure to elevate your event. Inquire today to find out which spaces are currently available to make your event dreams come true.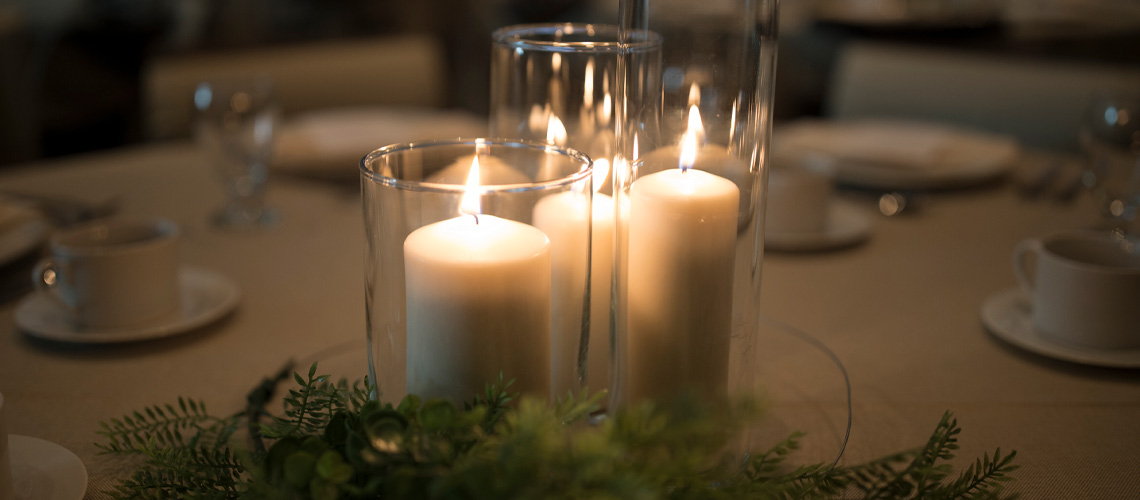 Weddings
Your special day deserves a venue as unique as your love story. MRU's one-of-a-kind spaces provide a picture-perfect backdrop for your intimate wedding, while our coordinators ensure your event runs smoothly.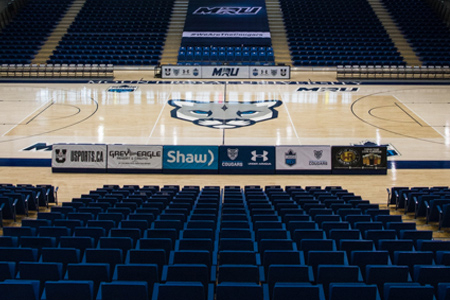 Talk to us
Contact the Event and Theatre Services team to discuss your event, conference, training session or performance. We are happy to answer your questions with no obligation to book.