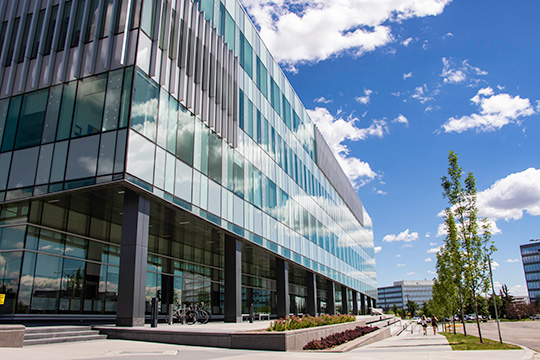 Riddell Library and Learning Centre
The ultra-modern RLLC is a four-storey, 16,000-square-metre (172,200-square-foot) building filled with collaborative, semi-private and private spaces. A multi-functional modern design, the building boasts of cutting-edge technology, warm wood features and abundant natural light.
Learn more >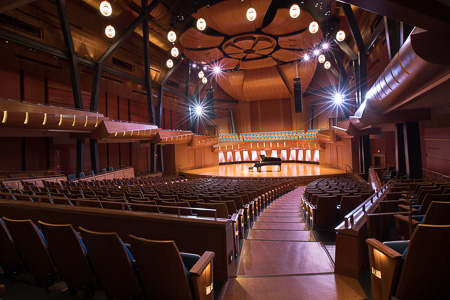 Taylor Centre for the Performing Arts
Designed to express the unique geography of Alberta, the 8,825-square-metre (95,000-square-foot) Taylor Centre is a balanced play of geometric and organic forms. A multi-level lobby and roof terrace provide dramatic views of campus while large expanses of glass and skylights maximize sunlight in the public spaces. Most prominent within the building is the 800-seat Bella Concert Hall, complete with 10 theatre boxes, an 89-seat choir loft and full multimedia capability.
Learn more >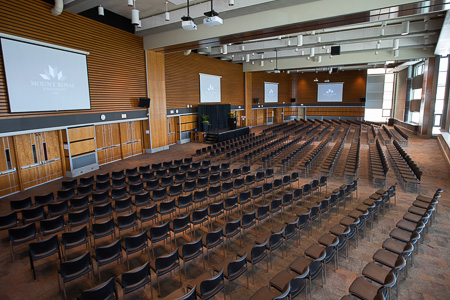 Roderick Mah Centre for Continuous Learning
The RMCCL is a three-storey, 8,459-square-metre (91,050-square-foot) learning and conference centre that houses training and conference rooms, a food service facility, administration offices and underground parking. As innovative as it is beautiful, the building showcases extensive natural lighting and Ross Glen Hall, a multi-use space that can accommodate 600 people.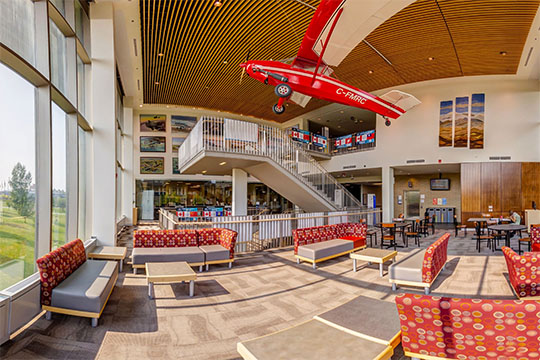 Bissett School of Business
Built in 2003, the 9,755-square-metre (105,000-square-feet) building is a modern-urban educational hub showcasing a three-storey glass entry corner. Housed within are a feature stair and social gathering space, computer labs and speciality spaces like the innovative Trico Changemakers Studio.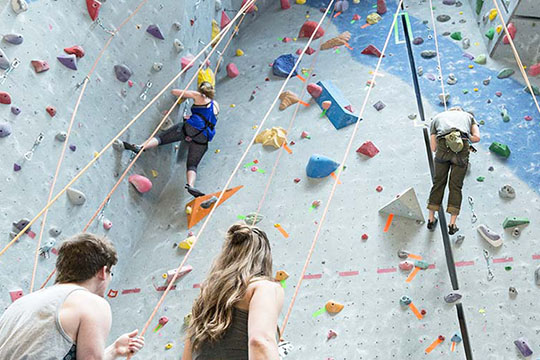 Recreation Centre
MRU's Recreation Centre is a 1,300 square-metre (13,993 square-foot), multi-feature recreation facility including three fitness studios, two gymnasiums, seven squash courts, a five-lane indoor track, an eight-lane salt water pool and 12-metre (40-foot) climbing wall.
Learn more >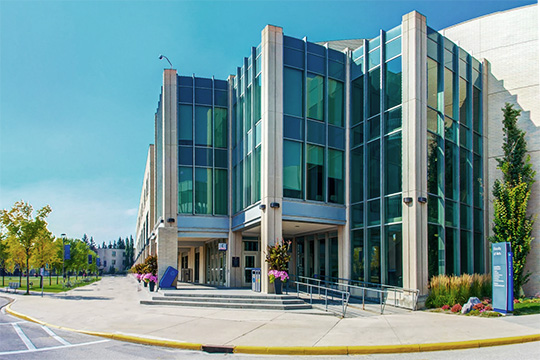 Faculty of Arts
Two-storey building with large student gathering spaces, classrooms and a unique business auditorium called Moot Court.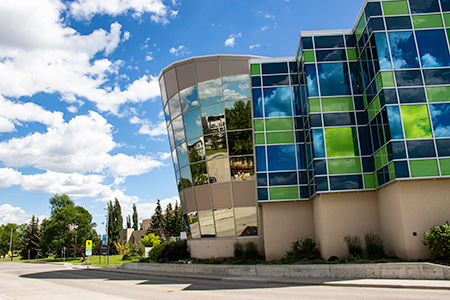 Wyckham House
Home to Students' Association of Mount Royal, Wyckham House is a three-level space including a food court, unique brick wall structure, council chambers and boardroom.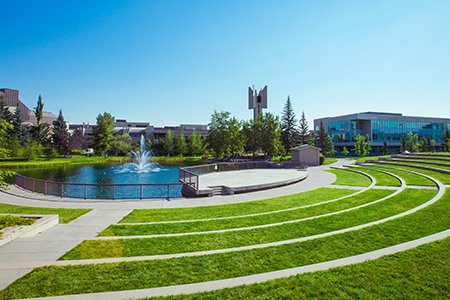 Outdoor spaces
Throughout campus are lush, park-like green spaces and courtyard seating areas. Unique spaces include a tiered-seating amphitheatre overlooking a decorative pond and fountain, and the serene Memorial Garden complete with babbling waterfall and small pond.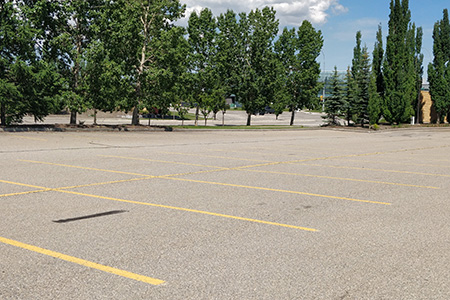 Parking Lots
There are a combination of permit and open flat lots throughout campus, including the multi-level East Gate Parkade.
Residence
MRU is home to two residence complexes featuring fully furnished one-, two- and four-bedroom apartments and townhouses. Each Residence building includes laundry-facilities, mailboxes, a community engagement room and storage lockers.
Learn more >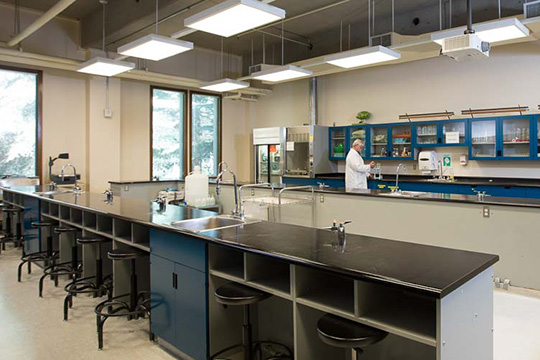 Laboratories and simulation centres
Located throughout campus are science, technology and computer labs with specialized equipment. Unique areas include the Child Development Lab furnished with play materials, creative art supplies and a wall-length observation room as well as the state-of-the-art Health Simulation Learning Centre with a birthing room and hospital-style clinical teaching spaces.
Learn more >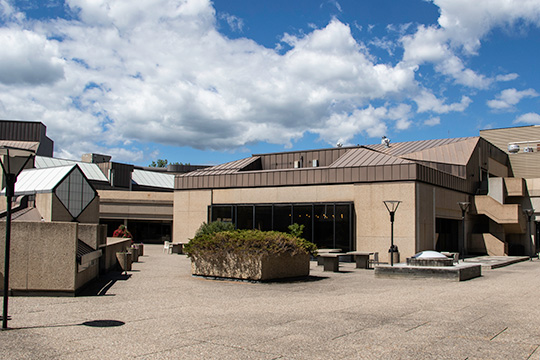 Unique spaces and architecture
From ultra-modern and contemporary spaces to brutalist-style buildings, an underground tunnel and even a full-size pipe organ, there's an abundance of unique areas and architectural styles throughout Mount Royal.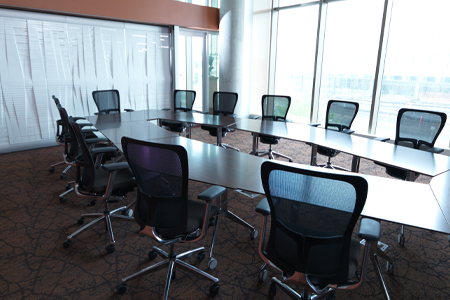 Office and meeting spaces
MRU offers a wide range of office and meeting spaces spanning multi-era design aesthetics.
Learn more >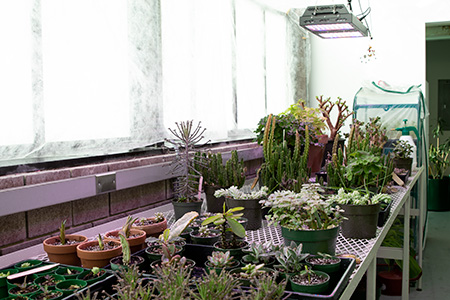 MRU Greenhouse
Serving mainly as a learning facility for students, the MRU greenhouse is a hidden oasis on the third floor of B-Wing. Originally just a walkway, the space has been converted into a plant paradise with five different rooms and a pond for water plants.
Interested in filming at Mount Royal?
Our team is happy to answer any questions you may have.