Mount Royal University
Micro-credentials
Gain the skills employers need
Offered through the Faculty of Continuing Education, Mount Royal micro-credentials enable recent post-secondary graduates and established career professionals to develop and demonstrate specific skills that today's employers need. Developed and delivered in consultation with industry experts and Mount Royal faculty members, our new micro-credentials are short-term, online courses designed to help you re-skill or up-skill, and enhance your employability.
Each Mount Royal micro-credential is awarded a digital badge that you can share online so employers can verify your achievement. Single micro-credentials can stand alone to complement your existing higher education credentials. Or, if you are looking to develop a broader set of skills, you can stack micro-credentials to earn select Continuing Education extension certificates.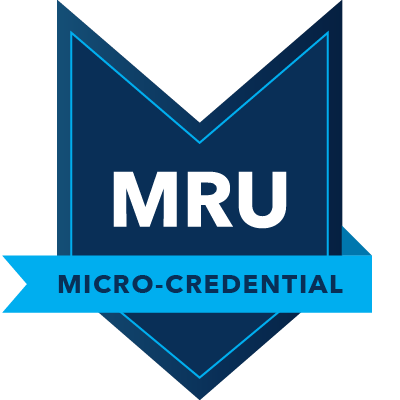 Earn a micro-credential and receive a digital badge that you can share on social media, attach to your electronic resume or add to your email signature.
Key features of MRU micro-credentials

Short-term and convenient online courses

Develop and demonstrate in‑demand industry skills

Earn a digital badge that you can share online

Can be stackable toward a certificate

Suitable for recent post-secondary grads and established professionals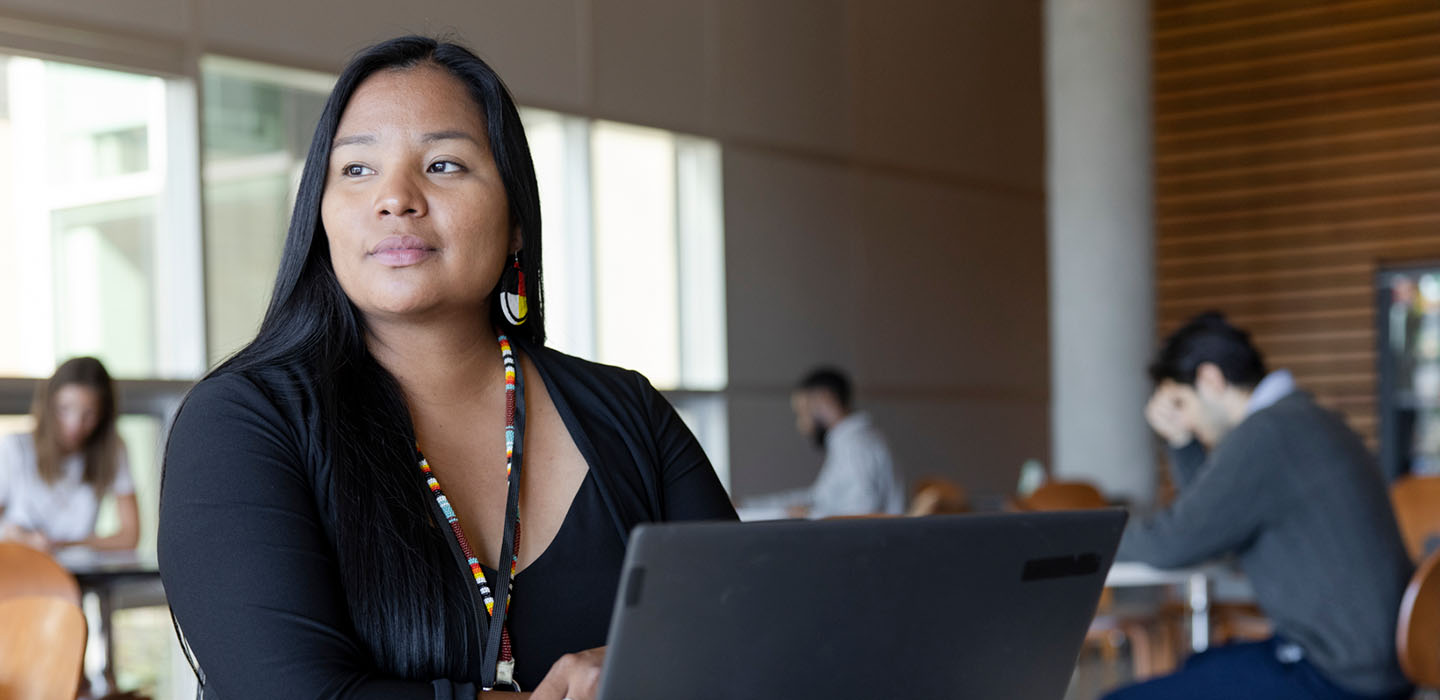 What are digital badges?
Digital badges are electronic images that contain secure, embedded data that verifies you have earned a credential and can demonstrate a specific competency or skill. These badges can be shared on social media (such as LinkedIn and Facebook), attached to your resume, or added to your email signature.
Mount Royal's digital badges will be managed and verified through MyCreds™, Canada's official credential wallet for post-secondary learners and graduates.
Current micro-credentials
We are pleased to introduce Mount Royal's first micro-credentials starting in January 2022. 
Micro-credentials in Environmental, Social and Governance (ESG) Reporting
ESG reporting is the collection and analysis of data on an organization's environmental, social and governance (ESG) standards, crucial information for socially conscious investors. This suite of courses is tailored to those who want better visibility of an organization's impact in the ESG arena, as well as those pursuing a career in sustainability/ESG. They also benefit those responsible for ESG reporting and who want a better understanding of what goes into an ESG report.
| Micro-credential | Hours | Schedule | Fee |
| --- | --- | --- | --- |
| Overview of ESG Reporting | 20 hours | Sept. 26 - Oct. 23 | $649 |
| Fundamentals of ESG Reporting | 20 hours | Nov. 7 - Dec. 4 | $649 |
| ESG Reporting and ESIA Process | 20 hours | Not offered this semester | $649 |
Complete all three micro-credentials to earn an ESG Reporting extension certificate.
Learn more and register
Micro-credentials in Applied Machine Learning
Applied Machine Learning (AML) is a subset of Artificial Intelligence (AI) which enables computers to 'learn' to improve their performance on tasks, without explicitly being programmed. With our suite of four AML micro-credential courses, you will gain the necessary knowledge and hands-on skills to support data-driven business organizations and leverage AI technologies. You will also use a production-grade Machine Learning platform to ensure that your learning outcomes are aligned with the relevant skills and competencies that are demanded by today's employers.
Micro-credential

Hours

Schedule

Fee

Foundations of Machine Learning

40 hours

Next course will be offered in Jan. 2023. Registration will be available on Monday, Nov. 14. Apply now for SCALE AI funding.

$2,399*

Machine Learning Models - Classification &
Regression

40 hours

Not offered this semester

$2,399*

Deep Learning, Natural Language Processing
and Computer Vision

40 hours

Not offered this semester

$2,399*

Machine Learning Applied Business Project

40 hours

Not offered this semester

$2,399*
Complete all three micro-credentials to earn an ESG Reporting extension certificate.
* Note: This course is approved for funding from Scale AI and eligible learners may receive a grant of up to 50% of the tuition fee. Learn more and apply.
Future Mount Royal micro-credentials
New offerings will be announced in 2022. 
Sign up for our e-newsletter to stay up-to-date on our future microcredentials.