Launch a new career in technology with AWS re/Start at Mount Royal University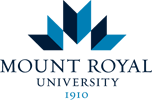 Amazon Web Services (AWS) and Mount Royal University's Faculty of Continuing Education are teaming up to offer AWS re/Start, with the support of Calgary Economic Development's EDGE UP 2.0 program. The job skills training program prepares individuals for entry-level roles in cloud computing and connects them to potential employers.
Funded by the Future Skills Centre, the online offering is a 12-week, full-time skills development program to jump-start your career working in cloud computing. The initiative — offered at no cost to participants — is focused on unemployed and underemployed professionals in the Calgary area who have been displaced from the oil and gas sector or related industry. A technology background is not required.
Through scenario-based learning, hands-on labs and coursework, gain the skills you need for an entry-level cloud role. You will learn cloud computing skills and prepare for AWS Certified Cloud Practitioner certification with free access to practice and full exams. After you graduate, Mount Royal's Faculty of Continuing Education will support you through the interview process for entry-level cloud roles.
More details are coming soon. Sign up now to receive updates on this exciting new offering taking place in early 2022.