ESG Reporting and the future of work
Featuring Connie Van der Byl, Associate Vice-President of Research, Scholarship and Community Engagement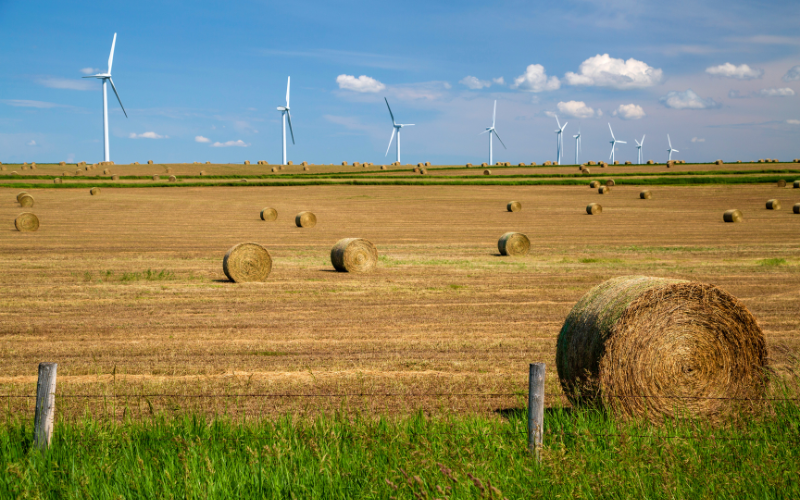 ESG reporting is gaining prominence across workplaces. Mount Royal's ESG Reporting Extension Certificate and Supply Chain and Scope 3 Reporting micro-credential can help you build your skills and knowledge in this important area.
---
ESG reporting is the collection and analysis of data on an organization's environmental, social and governance (ESG) standards.
This type of reporting has been rising in prominence as socially conscious investors, stakeholders and organizations include these factors in their analysis of business and organizations. An ESG report might look at the data around questions such as:
How do a company's ESG commitments influence its financials?
How secure are your supply chains?
Is ESG undermining your company's competitiveness?
How does ESG change due diligence?
How do you build an ESG framework that is future-proofed for tomorrow's economic realities?
As Alberta adds to its energy sector with sustainable production such as solar and wind, and carbon capture, utilization and storage (CCUS), organizations need a strategic approach to their ESG reporting.
MRU offers an ESG Reporting Extension Certificate as well as a new micro-credential in Supply Chain Resilience and Scope 3 Reporting launching November 20.
Why ESG reporting matters 
Dr. Connie Van der Byl, PhD, is Mount Royal University's Associate Vice-President of Research, Scholarship and Community Engagement. She was the Academic Director of Mount Royal's Institute for Environmental Sustainability for eight years and has been a faculty member in the Bissett School of Business since 2012, teaching courses in business strategy and sustainability.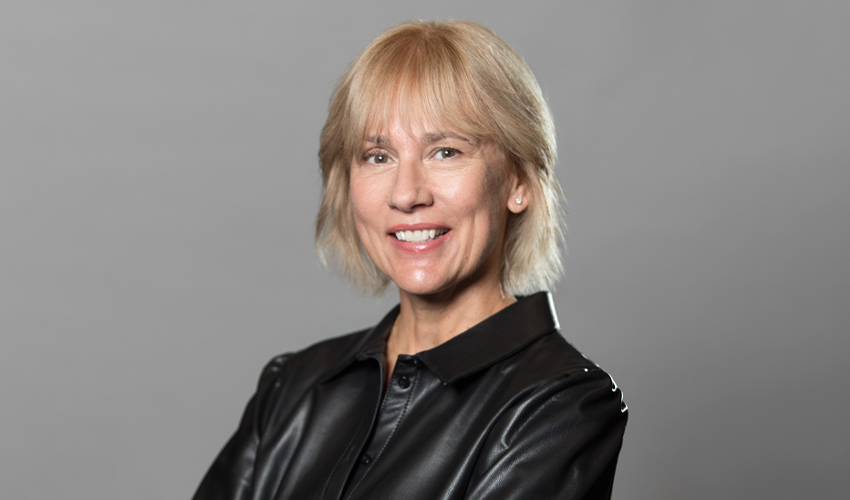 Dr. Connie Van der Byl
---
Connie's experience in ESG considerations goes back to her days as a student, where she earned a PhD in Energy Management and Sustainable Development, an MBA (Marketing specialization), and a Bachelor of Arts (Hons) in Applied Studies and Economics.Nowadays, her research interests have focused on energy organizations (where she started her career) and their strategic responses to environmental issues. Her more recent research work has been on the role of collaboration in achieving environmental performance, the evolution of entrepreneurial firms in sustainable industries, energy firm best practices in ESG disclosure, hydraulic fracturing water impacts, and the environmental and economic challenges of corporate reconfiguration.
Connie's uniquely relevant experience allows her to speak with authority on the topic of ESG reporting in the local context. Read on to learn more about ESG reporting and how Mount Royal can help you boost your career in this space.
What are the benefits of taking the ESG Reporting Extension Certificate through Mount Royal, specifically?
The ESG Reporting Extension Certificate through Mount Royal University (MRU) provides learners with foundational knowledge and tools, combining theory and practice for a richer learning experience. In addition, courses in the ESG Extension Certificate allow learners to build connection with their instructor and each other through discussion board exercises, while the assignments encourage critical thinking and reflection. Sustainability and ESG are complex subjects with inherent tensions and trade-offs; a strong understanding of these nuances can lead to better reporting and also to a more enjoyable and rewarding learning experience.
Why should employees, employers and business owners care about ESG reporting?
In recent years, ESG has emerged as an important consideration to all organizations, especially those requiring investment dollars. As the world grapples with climate change impacts, companies must consider associated risks to their business models. The investment community has been factoring that risk into their decisions. More importantly, environmental, social and governance performance is important to leaders, employees and the public as each element considers factors that are critical local and global contexts. Factors like: water, air and land impacts; equity, diversity, inclusion, Indigenous relations, mental and physical well-being; ethics, social justice and human rights. Organizations that measure, assess and report their performance are able to improve and sustain their record. This is not only better for the organization financially and reputationally, but it is also good for the people and planet.
What can a micro-credential do for your career?
Micro-credentials have emerged as an important option for people wanting to garner specific expertise in an area of interest or to add to their existing knowledge. Micro-credentials can give you the latest thinking in your existing career or help position you for a career change or shift.
What is the demand for experience in ESG reporting in the coming years?
There is some dispute regarding the longevity of ESG. Some question its relevance given some challenges around ensuring consistent, reliable, and comparable data. Others may question the implications of its use. I've been studying sustainability, corporate social responsibility (CSR) and now ESG since beginning my PhD in 2007 – I have always had, and continue to have, a strong conviction that measuring and improving performance in this realm translates to benefits for the organization as well as to society and the environment. In my mind, despite the tensions and challenges, it is a "both/and" proposition, not an "either/or". ESG reporting should, and will, stay in demand in the coming years. As a society, we have a lot of problems to deal with and we all have a part to play in addressing them. Being honest about our actions and their impacts, at whatever scale, can serve us well in tackling the grand challenges of our time.
What is your personal experience with ESG reporting?
The term "ESG" wasn't prolific around 15 years ago when I was working on my PhD in Energy Management and Sustainable Development at the University of Calgary's Haskayne School of Business. However, sustainability reporting, which focused on environment, existed and many of the larger companies had embraced it. Academics at the time were drawing a connection between positive sustainability performance and firm profitability. When ESG gained traction through the financial industry, there was a dramatic uptake of the practice in companies of all size. This was very heartening and exciting to me. I worked with two MRU undergraduates to study and then publish a paper on ESG reporting in the energy sector. I've been on panels, worked with companies and taught graduate and undergraduate courses on the topic of ESG reporting. I've seen companies of various sizes make remarkable advancements in ESG reporting and in ESG performance. In these cases, there is true commitment from senior leadership and a desire by employees to effect change. This is powerful! However, it can be overwhelming for companies starting their journey. I like to quote the proverb, "a journey of a thousand miles begins with a single step" – taking even small steps is admirable and makes a positive impact.
Courses for Mount Royal's ESG Reporting Extension Certificate and Supply Chain and Scope 3 Reporting micro-credential are currently open for registration. Visit the program pages to learn more and apply.
* Please note the Supply Chain and Scope 3 Reporting is a standalone course and does not ladder to the extension certificate