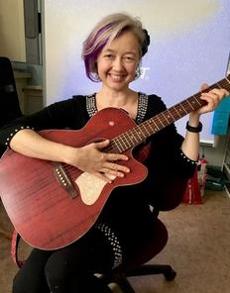 Nynne Collins
 
Music Therapy Instructor (MA, BA) 


I have loved music for as long as I can remember. It's probably no coincidence that in Danish, my name, Nynne, (which is pronounced "Nu-na"), means "humming". I come from a culture where sharing music is a part of all aspects of life and I believe that there is huge value in this shared experience on many levels; socially, emotionally and physically.
I studied music therapy at Aalborg University in Denmark graduating in 2008 (BA, MA). My graduate program involved an intense examination of a variety of aspects of psychology, psychiatry, music theory, and improvisation, while working with a number of instruments and client groups. My Master's thesis centered on assessing low functioning clients and their responses to music therapy.
Since graduating I have worked as a music therapist in Calgary with a wide range of client groups and in a vast number of settings. My favourite part about music therapy is connecting with children and adults through music and seeing the immense joy it can give to communicate without speaking. In short, I strive to have my clients feel truly seen and heard through music. 
I am an accredited member in good standing of both the Music Therapy Association of Alberta (MTAA) and the Canadian Association of Music Therapy (CAMT).