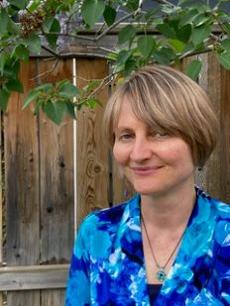 Corinne Visscher

Corinne Hambourg Visscher holds a Bachelor of Music degree in Violin Performance from Boston University, Master of Music degree in Violin Performance from the Saint Louis Conservatory and Bachelor of Education degree from the University of Calgary. Corinne has studied violin with Jaime Laredo, Rafael Druian, Leonard Moss and Dr. Klement Hambourg.

Corinne Hambourg Visscher spent 12 years as a core member of the First Violin Section of the Victoria Symphony and toured as a violinist with the Royal Winnipeg Ballet Company. She is also a founding member of the Savitri String Quartet, who appeared as featured guests with Ballet Jorgen and recorded live on CBC Disc Drive with Jurgen Gothe.

Corinne is passionate about teaching and Early Childhood Education and served on the Faculty of the Victoria Conservatory of Music as a Violin Instructor and Exam Adjudicator. Corinne has also been a teacher with the Calgary Board of Education for 15 years as a Music Specialist and Early Childhood Educator.