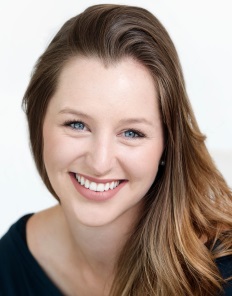 Cheryl Abma
Speech Arts Instructor 
Cheryl is a professional actor, playwright, and improviser who has spent upwards of fifteen years in the performing arts. As a previous student of the Speech Arts and Drama Program at Mount Royal University, she is excited to be back to inspire students in a similar fashion. Cheryl has trained at the Company of Rogues and holds a Bachelor of Arts in Drama and English from the University of Alberta.
While in Edmonton, she taught drama at a homeschool program for Grades 1-12, and she held the position of Executive Director of the New Works Festival for two consecutive years. In the spring of 2016, she led a playwriting and development workshop at the Edmonton Youth Council for Social Equity, providing an opportunity for underprivileged youth to express their voice through theatre.
Her scripts have been produced for the New Works Festival and the Collaborative Faculty Development Conference at the U of A, and she was recently awarded the Frank Bueckert Prize for playwriting.
As a speech and drama teacher, she believes in the importance of fostering creativity and imagination, celebrating excellence, and refining the art of speech and drama to a level of expertise so that it can be used to its full potential.
Private Lesson Rate: $79.00 per hour.