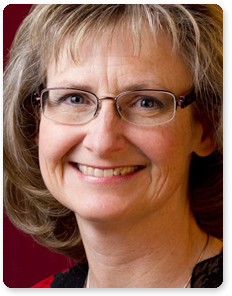 Gianetta Baril
B.Mus.
Strings Faculty (harp)
Gianetta Baril is one of the finest Canadian harpists of her generation, whose playing is renowned for its grace and passion. While touring extensively in Europe, she received glowing praise for performances in England, France, the Czech Republic, Poland, and Germany.

"Virtuosity and delicate nuances gleamed like pearls..."
Neue Ruhr Zeitung, Germany
Gianetta was particularly honoured to be invited as Canada's representative at the World Harp Congresses in Vienna and Paris as well as to perform as a soloist for the Queen, Prince Charles and the late Lady Diana.
After living in Germany for 16 years, Gianetta decided to return to Canada with her four children in 2001. She now resides in Calgary, maintaining a very busy schedule both performing as well as teaching at the University of Calgary and Mount Royal University, where she also recently founded a harp ensemble.
Gianetta's numerous recitals have been broadcast on CBC Radio and TV, and on Radio France. Her CBC SM-5086 recording of the Alberto Ginastera and Oskar Morawetz Harp Concerti with the Edmonton Symphony Orchestra won international acclaim as well as a Juno Award for the Best Recording of a Canadian work.
"Her playing, its elegance, precision, coloured passion as well as the refined intimacy which it imposes, is a gift for the ears."
Repertoire des disques compactes, France
Gianetta grew up in Edmonton, winning early recognition for her musical gifts. Under the tutelage of world-renowned harpist Judy Loman at the University of Toronto, Gianetta was awarded the Eaton Graduation Scholarship for the highest honours in the Performance class. She completed her musical studies in France with Catherine Michel and Pierre Jamet.
Private Lesson Rate: $79.00 per hour.