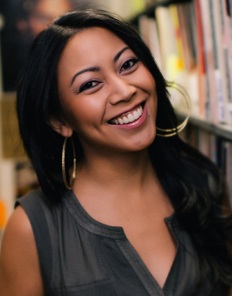 Joanna Borromeo
Joanna Borromeo is a vocalist, pianist, composer, and critically-acclaimed recording artist. Since graduating in 2004 from Humber College in Toronto, she has maintained a career that has taken her to venues and major music festivals throughout Canada, the US, and around the world.
A native Calgarian, Joanna began as a classical pianist at age 5, eventually earning her Grade 10 Piano Certificate with Honours from the Royal Conservatory of Music. Throughout that time, she developed a love for everything recorded in a studio, from orchestrated film scores to the production of classic and contemporary R&B and funk recordings. This broad range of musical tastes led her to learn how to play music by ear, improvise classically styled compositions, join vocal jazz choirs, and study some of the greatest female pop vocalists and jazz artists of all time.
After two years at the University of Calgary, Joanna moved to Toronto to experience a different music community and continue her post-secondary training as a jazz pianist. In the nine years that she spent in Toronto, she earned a Music Diploma from Humber College, established herself as an in-demand keyboard player and backup singer, and wrote her first self-produced record, Through The Dark, which landed on several Top 10 radio charts across Canada. In 2010, Joanna returned to Calgary to continue her work as a professional singer-pianist and music instructor. Joanna released her second album, Kaleidoscope, earning her a Western Canadian Music Awards nomination for Best R&B/Soul Recording in 2013. In the following year, Joanna's album represented all of Western Canada in Winnipeg at the 2014 JUNO Awards, receiving a major nomination for R&B/Soul Recording of the Year.
Joanna teaches piano privately through her studio and is a voice instructor at the MRU Conservatory. Joanna carries with her a caring and gregarious personality, always striving to instill in her students the same level of enthusiasm, discipline, and knowledge that is essential to exploring and appreciating music to its fullest. Joanna herself remains a lifelong student of music and continues to reach new levels of mastery as a self-accompanying soloist.
Private Lesson Rate: $79.00 per hour, $39.50 per half-hour.