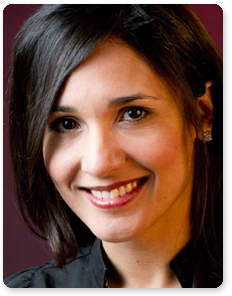 Natalie DeJong
M.Mus.
Brass Faculty (Trumpet); Early Childhood Faculty (Suzuki Trumpet)
Natalie DeJong holds a Master of Music degree from Rutgers University. She began her studies at the University of Calgary, then pursued further studies at the Vancouver Academy of Music. She has attended trumpet and brass workshops in Alberta, Quebec, Chicago, New Jersey, New York, North Carolina, and Sweden.

After performing and teaching in Saskatoon, Ms. DeJong moved to the Calgary area where she now teaches trumpet at the Mount Royal University Conservatory. She is a regular guest teacher working with junior and senior high students at Calgary schools, and she has performed with a variety of ensembles, including Altius Brass, The Calgary Creative Arts Ensemble big band, the Prime Time Big Band, and the Calgary Philharmonic Orchestra. She has performed with the Rodney Marsalis Philadelphia Big Brass in Pennsylvania and China and has played the natural "baroque" trumpet with early music groups Musica Raritana (New Jersey), Concert Royale (New York City), and the Swedish Baroque Orchestra (Stockholm). Natalie also performed as principal trumpet with the Philadelphia Camerata National Symphony on a month-long tour throughout China.

Ms. DeJong developed a class called Funfare TM for young children to learn the trumpet and went on to train as a Suzuki Trumpet Teacher in Sweden in 2013. She returned to Canada to launch the first Suzuki trumpet program in the Americas at Mount Royal Conservatory in 2014. She is a member of the International Suzuki Trumpet Committee and thrilled to be promoting and sharing the concepts with other trumpet and brass players throughout Canada and the U.S. and beyond. Natalie is also a "Suzuki Parent " as her son Elliott studies piano with Marc Houde in the Suzuki piano program at Mount Royal.