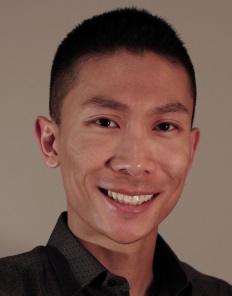 Han Ding
BMus, BA, LRCM, ARCT
 Han is a Calgary-based classical pianist, composer and arranger, and harpsichordist. His music experience has included solo performances, national-level competition, commissioned music, and accompaniment, as well as classical and jazz arrangements. In 2018 he appeared as a soloist with the Symphony of the Kootenays to perform Rachmaninoff's First Piano Concerto. For Canada's 150th, Han was one of eight Alberta composers commissioned by ARMTA to write pieces based on Canadian folk songs, with the works published by Palliser. He participated in the CMC Stepping Stone Competition, the CMC Finals on both piano and harpsichord, and the RBC Concerto Competition with the Calgary Philharmonic Orchestra. His piano repertoire includes major concert works from all eras, from Bach's Goldberg Variations to Prokofiev's Sonata No. 6.
Han has been a piano instructor since 2004, and he has also adjudicated piano and composition at music festivals. Outside of music Han's interests lie in visual art and media, including filmmaking and wedding videography. He has also focused on painting, miniatures, and crafts; he is currently building an architecturally accurate scale model of the Anne Frank House, based on his own research and design. In his free time, he enjoys watching movies, writing fiction, travelling, and antiquing. Han graduated from the University of Calgary with a Bachelor of Music in piano performance and a Bachelor of Arts in English and received Licentiate and Associate piano diplomas from the Royal Conservatory of Music. 
Private Lesson Rate: $79.00 per hour, $39.50 per half-hour.