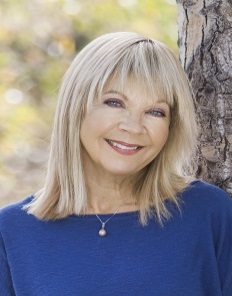 Kathy Dornian
ARCT, B.Ed., B.Mus., M.Mus., Dip.F.A. (Kodaly)

Facilitator, Academy - Classical Futures;
Accompanist;
Piano Faculty
 Email: kdornian@mtroyal.ca
A native Calgarian, Kathy Dornian is a nationally respected pedagogue, chamber musician, adjudicator and examiner. She earned a Master of Music Degree in piano performance from the University of Western Ontario and a Bachelor of Music, Bachelor of Education and Kodaly Fine Arts Diploma from the University of Calgary. Her education was enriched by post-graduate performance studies at the prestigious Franz Liszt Academy of Music in Budapest, Hungary. Her teachers have included Marilyn Engle, Peter Smith, and Edith Hambalko, along with masterclass enrichment from many notable artists throughout the years.
Since 1985, Kathy Dornian has served on faculty at Mount Royal University Conservatory where she pursues an extensive and versatile career as a musician. She has built a solid reputation over the years as a sensitive and accomplished teacher, accompanist and chamber partner. She is currently an artistic collaborator with the internationally recognized Morningside Music Bridge Program, an affiliation which has taken her to Shanghai and Poland. For many years, she served as piano coordinator of the Academy of Music, a prestigious and nationally renowned program for gifted young musicians. Through this program, she has had the opportunity to work with and closely observe many internationally respected teachers including Kum Sing Lee, Anton Kuerti, Jeno Jando, Jon Kimura Parker, Steven Kovacavich and Angela Hewitt, to name just a few. As a performer, she has been heard in concert with many prominent and distinguished musicians including James Campbell and David Schifrin. She travels throughout Canada and the United States as an adjudicator, workshop clinician and as a senior examiner for RCM Examinations. She is currently a visiting faculty member of the renowned Central Conservatory and Middle School in Beijing, China.
Kathy Dornian has cultivated her collaborative and teaching career with equal success and enthusiasm and continues to pursue her lifelong passion for excellence in music education. As a chamber partner, she is equally at home with all instruments and as a teacher, she has successfully worked with all levels and ages of students. Known as a kind, inspiring and imaginative educator who fosters keenness and curiosity in her students, she is certainly one of Calgary's most sought after and in-demand teachers. Her students are frequent awards and scholarship winners in festivals and national competitions. They consistently achieve high results in examinations and have and many have been accepted into programs such as Morningside Music Bridge and at post-secondary institutions. Many of her former students have forged on to create successful careers of their own in the music profession, although she is equally proud of those who have chosen other fields but maintain their passion for music and continue to show support for the arts.
Kathy is the proud mother of twin sons Jonathan, a psychiatry resident and Patrick, who completed his Masters degree in Mathematics at the University of Waterloo. She is also the proud 'adopted' mother of internationally renowned concert pianist Yuja Wang. She is married to Paul Dornian, a long time former director of the Conservatory at Mount Royal University and currently the President and CEO of the Calgary Philharmonic Orchestra. Kathy speaks fluent Hungarian and in her spare time, she enjoys gardening, cooking, hiking, reading and traveling.
Private Lesson Rate: $89.00 per hour.