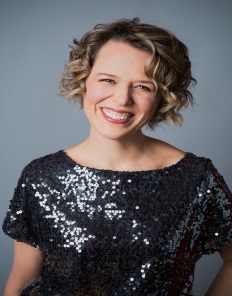 Liesel Fedkenheuer
B.Mus., Operatic Diploma, M.Psych.
Voice Instructor
Liesel Fedkenheuer is no stranger to the Mount Royal Conservatory. She studied viola under the tutelage of John Thompson, was a member of the Calgary Youth Orchestra under the batons of John Thompson and Nick Pulos, and is an alumna of the Calgary Fiddlers, under the direction of Dr. Norman Burgess and John Crozman.
Ms. Fedkenheuer has studied with many of North America's preeminent vocal artists, teachers, and coaches, including Mary Morrison, Marilyn Horne, Edward Zambara, Marlena Malas, Warren Jones, Margo Garrett, Brian Zeger, and Martin Katz. While studying under Mary Morrison, she earned her Bachelor of Music Degree at the University of Toronto and her Diploma in Operatic Performance at the University of Toronto Opera School. She continued her studies with Mary Morrison in addition to working with Marilyn Horne, Marlena Malas and Edward Zambara as one of six singers accepted into the Canadian Opera Company Ensemble.
During Ms. Fedkenheuer's time with the Canadian Opera Company Ensemble, she was asked to perform in recital and record the role of Donna Elvira in Leporello's Revenge with the distinguished Russian Baritone Dmitri Hvorostovsky. She was also given the honor of performing the world premiere of Grammarye, an aria from the Canadian opera The Golden Ass, written by Randolph Peters.
Ms. Fedkenheuer is an alumna of many prominent music festivals including the Music Academy of the West, the Ravinia Festival, the Bowdoin International Music Festival, The Banff School of Music and the Britten-Pears School in England. While attending the Music Academy of the West during the summer of 2000, she won the esteemed Marilyn Horne Competition, which led to various recitals in North America including New York and Lincoln Center in New York as a recitalist on the Marilyn Horne Foundation roster.
Prior to returning to Calgary Ms Fedkenheuer was a member of the vocal faculty at Utah State University, where she maintained a full studio for vocal performance as well as for Choral Ed majors. She was a special guest artist and faculty member of the Cache Valley Children's Choir summer camp and taught on faculty at the Reeder Music Academy in Danville, California. In addition to Ms. Fedkenheuer's musical training and experience she also holds a Masters degree in Psychology from Pepperdine University and is an affiliate in the Andover Educators Body Mapping for Musicians.
Private Lesson Rate: $89.00 per hour.