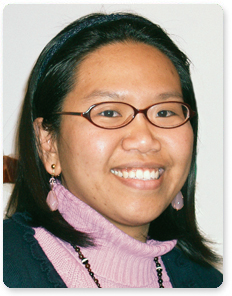 Marissa Feria
MMT (Accredited Music Therapist), M.Mus. (Musical Therapy), B.Mus., Perf. Dip.

Early Childhood Faculty
- Suzuki Piano
Marissa Feria was born in Taiwan and moved to Canada at the age of 12. She obtained her Bachelor of Music (B.Mus) at the University of Calgary, studying under Marilyn Engle. She also completed a Mount Royal University Music Performance Diploma in piano under Peter Turner.
Marissa completed a Suzuki Piano Pedagogy diploma at Mount Royal with Merlin Thompson, where she also taught from 2002- 2005. She recently completed her Master's Degree in music therapy (MMT) at Wilfrid Laurier University and has returned to Calgary to pursue a career as a piano teacher and music therapist.
Private Lesson Rate: $79.00 per hour.