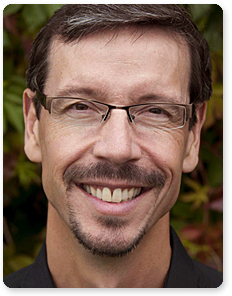 Paul Grindlay
B.Mus., B.Sc.
Voice Faculty  (On Leave)
Paul Grindlay began his musical career at the age of nine as a professional boy soprano at the church of St. Mary's Merton Park, in London, England. He came to conducting in his thirties after extensive choral and solo vocal performance. He has sung as a chorister and soloist with such notable ensembles as The Carmel Bach Festival Chorale, Vancouver Chamber Choir, musica intima, Chor Leoni, Tafelmusik Chamber Choir, Toronto Consort, Phoenix Chamber Choir, Vancouver Cantata Singers, VoiceScapes, Luminous Voices, and Pro Coro Canada. He was a member of the 1990 Canadian National Youth Choir and the 1991 World Youth Choir. His solo vocal career has taken him to Austria, Japan, England, USA and across Canada to perform with opera companies, orchestras, and choirs. Highlights include contracts with Vienna Chamber Opera, Pacific Opera Victoria, Opera Atelier, Victoria Symphony, Early Music Vancouver and Studio de Musique Ancienne de Montreal. He has recorded CDs of music for NAXOS Records, Marquis and Toccata Classics. Paul has been teaching voice lessons through Mount Royal Conservatory of Music since 2012, at Rocky Mountain College 2007-11 and teaching privately since 2000.
On the podium, Paul has been the Artistic Director of the Calgary Boys' Choir since 2004, also directing The Airdrie Community Choir and SuperSonic Men's Choir for several seasons. He works regularly as a choral clinician for many of Calgary's community choirs and high school music programs and has been the choir director at Knox Presbyterian Church since 2009. He has studied conducting with Jon Washburn, Jean Ashworth Bartle, Henry Leck, and James Fankhauser, and collaborated with such luminaries as Frieder Bernius, Robert Sund, Bruno Weil, Andrew Parrott, Bob Chilcott, Diane Loomer, Timothy Shantz, Len Ratzlaff, and Richard Sparks.
Paul holds a B.Sc. in zoology and a B.Mus. in voice performance and opera, both from the University of British Columbia. He is in great demand as a performer, voice teacher, conductor, clinician and adjudicator. He also enjoys time with his family, fly-fishing, hiking, swimming, cross country skiing, cooking, and poetry.
Private Lesson Rate: $79.00 per hour.