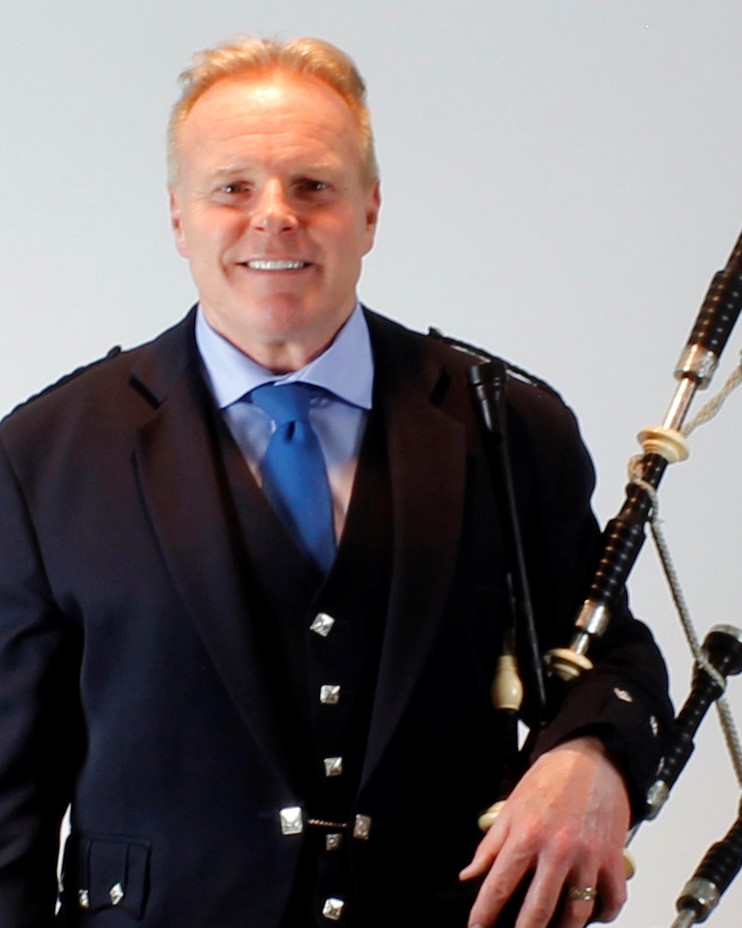 Bill Hawes


Bill Hawes started learning the Great Highland Bagpipe when he was 5 years old after hearing them on a trip to Scotland. He was fortunate to take lessons from some of the best pipers in the world. He turned professional at age 15 where he won many competitive awards throughout North America and Scotland. In Scotland, he gained prizes at the following competitions - The Northern Meeting in Inverness Scotland, The Portree Gold Medal in Skye and The Cowal Highland Gathering. He also was a member of the City of Seattle North American Championship Pipe Band.
He is also very proud of his Appointment to Her Royal Highness, Princess Anne where he performed at a private function for her.
Bill has taught for many years developing students along the way to all levels, including his sister Jeanie who was the First Female to win the open Strathspey and Reel Competition at the Northern Meeting in Scotland.
Bill continues to perform at a high level while also instructing bagpipes. He also enjoys playing solo and alongside his sister at many venues and engagements. He looks forward to the opportunity to share his knowledge and experience with those with a desire to learn the Great Highland Bagpipe.