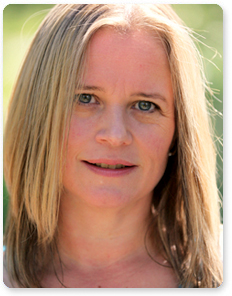 Heather Henderson-Hryhoriw
B.Mus., Dip. Mus, M.Mus.
Voice Faculty;
Cowtown Opera Summer Academy
Private Voice teacher at Mount Royal Conservatory of Music. Heather is active in the Southern Alberta region as a private voice teacher, clinician, adjudicator, performance coach/director, and choir director. She has worked several seasons with Cow Town Opera Summer Academy (COSA) as a coach/director and is on the voice faculty at the Chinook School of Music.
Heather Henderson Hryhoriw is delighted to be teaching at the Conservatory as she began her musical experience at Mount Royal Conservatory as a child, studying violin under the tutelage of Kyoko Kawakami. She grew up in the Calgary theatre community studying voice with Elaine Case and went on to study Vocal Performance and Opera at the University of Colorado, Boulder with John Glen Paton and Carole Ann Hill, the Saint Louis Conservatory of Music, and the University of Houston with W. Stephen Smith author of The Naked Voice. She studied pedagogy with Barbara Doscher, The Functional Unity of Singing and workshops with Richard Miller The Structure of Singing. Coaching with Martin Isepp, Martin Katz and Richard Boldery. Further studies include Acting, Dance, Alexander Technique, Languages and the Martial Arts.
A Lyric soprano, she has performed with the St. Louis Opera Theatre, Opera East, Boulder Festival, Calgary Opera, the Calgary Philharmonic, Banff Festival, Folks Opera, Gift of Music Recital Series, Storybook theatre, Stampede Stage and the Calgary Theatre Singers. Recital appearances in Canada and across the United States.
Dedicated to helping singers of all ages and levels achieve their goals by demystifying the act of singing: from basic technique-building and musicianship skills to meet the challenge of performing with authenticity, vitality, and creativity with their whole instrument. Outside the studio she enjoys teaching karate, spending time with her family and paddle surfing.
Private Lesson Student Rate: $79.00 per hour.