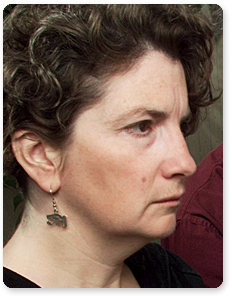 Susan Hlasny has been teaching piano for Mount Royal Conservatory since 1994. Previously Susan taught privately in Montreal as well as Medicine Hat College (1988 - 1992) and Alberta College in Edmonton (1992 - 1994). With over 30 years of teaching experience, Susan has enjoyed teaching students of all levels and ages. All students are equally important to Susan from the rank beginner to the amateur with a life-long love of learning to those who have pursued music careers. Susan's students have won awards and scholarships in local festivals and have consistently achieved high marks in exams.

Susan holds a Master's degree in Piano Performance from the University of Calgary (1990) as well as a Bachelor of Music degree in Piano Performance (Distinction) from McGill University (1982). Formative teachers have included Judith Altman, Charles Foreman (University of Calgary), Dorothy Morton (McGill University) and Elizabeth Dawson (McGill University). Susan has also participated in masterclasses with such notable teachers as Nelita True, Isobel Moore, Charles Reiner, Kendall Taylor, and Peter Eicher.

For many years Susan was active as a solo performer as well as a chamber musician collaborating with a variety of instrumentalists and singers. She currently enjoys playing duets and collaborating with her husband and fellow pianist, Dr. Peter Jancewicz.

Susan also received training in the Kodaly method under Dr. Lois Choksy (University of Calgary). She then initiated and taught early childhood Kodaly classes at Medicine Hat College as well as early childhood music classes at Alberta College in Edmonton.

Susan has also been active in administrative roles serving as the Piano Coordinator for Mount Royal Conservatory for a number of years as well as the president for the Branch Teachers' Association.

Susan holds a special interest in the study of and prevention of Repetitive Strain injuries in pianists and has successfully helped a handful of pianists overcome their injuries and return to pain-free playing. Susan herself sustained a debilitating injury to her left hand and through her own research pursued medical help from Dr. Emil Pascarelli, a leading expert in this field. With a proper diagnosis followed by physiotherapy, a study of the Alexander technique, and retraining at the piano Susan returned to pain-free playing. She believes that healthy technique begins in the mind and with holistic healthy daily habits of the mind and body.

Susan's philosophy and her teaching style foster a life-long love of music learning in her students. All aspects of music learning are incorporated into the weekly lessons from teaching her students how to learn the music, through fluent music reading and incorporating organized daily practice habits, to developing healthy and natural movements at the pIano (technique) to fostering expressive playing and therefore a meaningful connection with the music. Music is vital to the very core of our being and to our connection with ourselves and to each other. Amateur and professional musicians hold an equally viable role in sustaining music as a vital expression of our culture.


Private Lesson Rate: $89.00 per hour.