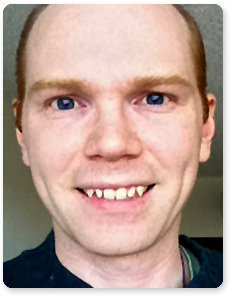 Marc Houde
MMT, MTA, B.Mus.
Piano Faculty: Suzuki Piano
Marc Houde (MMT, MTA, B.Mus), trained through the Royal Conservatory of Music and obtained a Bachelor of Music from McGill University in 2003, studying classical piano under Tom Plaunt and jazz under Jan Jarczyk.
In 2005, he performed with the Celebrity Cruise Lines show band orchestras on a number of contracts where he assimilated a variety of popular styles including, jazz, blues, country, and pop.
In 2007, Marc obtained his Masters of Music Therapy from Wilfrid Laurier University. He received training in the Suzuki Method for piano under Merlin Thompson in 2008 and recently, Suzuki Early Childhood Education under Dorthy and Sharron Jones (2012, 2013).
Marc presented clinical improvisation workshops at several music therapy conferences and co-authored a publication in 2011 with his former professor, Colin A. Lee, entitled Improvising in Styles: A Workbook for Music Therapists, Educators, and Musicians. He presently works as a music therapist at the Alberta Children's Hospital in Calgary and teaches Suzuki Piano at Mount Royal University.
Private Lesson Rate: $79.00 per hour.