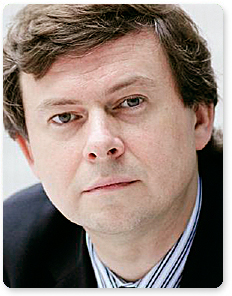 Prof. Krzysztof Jablonski
B.Mus., M.Mus., D.Mus. Prof.

Morningside Music Bridge, Piano Faculty
Academy, Guest Faculty

Email
Krzysztof Jablonski was born in 1965 in Wroclaw, Poland. He started piano lessons at age six with Professor Janina Butor and remained under her guidance for 12 years. He held scholarships starting at an early age, including from the Chopin Society, and he performed his first concert with an orchestra at age 12. He won many first prizes at piano competitions in Poland. As the youngest competitor at age 15, he placed fifth at the Milan Piano Competition, Premio Dino Ciani. Chairman of the Jury Nikita Magaloff then invited Mr. Jablonski to attend his master class in Geneva, Switzerland. Between 1983 and 1986 he studied under the guidance of Professor Andrzej Jasinski at the Academy of Music in Katowice, Poland. He graduated with honors in 1987, and in 1996 he earned his Ph.D. Mr. Jablonski won third prize at The F. Chopin International Piano Competition in Warsaw in 1985 and subsequently received many offers to give concerts in Poland and abroad. He has received numerous additional awards at prestigious piano competitions, including First Prize and Best Chopin Prize at the International Invitational Piano Competition in Palm Beach, Florida in 1988; First Prize at the International Piano Competition, Rina Sala Gallo, in Monza, Italy in 1988; Second Prize at the GPA International Piano Competition in Dublin, Ireland, in 1988; a Gold Medal at The Arthur Rubinstein International Piano Master Competition in Tel Aviv, Israel, in 1989; the Jorge Bolet Prize at the Walter Naumburg Foundation International Piano Competition in New York in 1992; and Second Prize at The Esther Honens International Piano Competition in Calgary, in 1992.
At age 20, Mr. Jablonski began performing on tour and appeared on stages in Europe, North and South America, Mexico, Israel, South Korea, and Japan. He has performed in many prestigious concert halls, including appearances on the Master Concert Series at Berliner Philharmonie. He has performed with such conductors as Mario Bernardi, Andrey Boreyko, Sergiu Comissiona, Jacek Kaspszyk, Jan Krenz, Jesus Lopez-Cobos, Grzegorz Nowak, Krzysztof Penderecki, Marek Pijarowski, Witold Rowicki, Michael Stern, Tadeusz Strugala, Yukinori Tezuka & Ronal Zollman. Mr. Jablonski has also performed with prominent chamber music ensembles. He also founded Chopin Duo with Tomasz Strahl, cello, in 1999. Since 2004 he has been a member of the piano quintet Kwintet Warszawski, founded by Wladyslaw Szpilman in 1962.
Mr. Jablonski has made many live recordings for radio and television in many countries. He has recorded a total of 16 compact discs in Germany, Japan, and Poland. Jablonski recorded three CDs (Etudes, Preludes and Impromptus and Works for Piano and Orchestra) in conjunction with The National Edition of F. Chopin's Works project, directed by Prof. J. Ekier.
During the 1998-99 concert season, Mr. Jablonski appeared around the world as a guest performer in the Chopin Year celebrations. Also in 1999, Mr. Jablonski was invited to perform the music for a ballet entitled Fortepianissimo, which was developed around the music of Chopin. In 2002 and 2003 he was frequently performing the original piano version of the C. Debussy's Pelleas et Melisande lyrique drama (opera) at the Polish National Opera in Warsaw, Poland.
Since 1994, Mr. Jablonski has taught piano, initially at the Music Academy in Wroclaw, Poland, and from 1997 to 1999 at the Academy of Music in Katowice, Poland. He is a Professor of the F. Chopin Academy of Music in Warsaw, Poland since 2004. In addition to academic responsibilities, he presents Master Classes and adjudicates at international piano competitions. He is invited to adjudicate at The XV International F. Chopin Piano Competition in Warsaw in 2005, International F. Chopin Piano Competition in ASIA, and The Seventh National Chopin Piano Competition of the United States.
In March 1998 he immigrated to Canada and he now lives in Calgary.
Private Lesson Rate: $118.00 per hour.