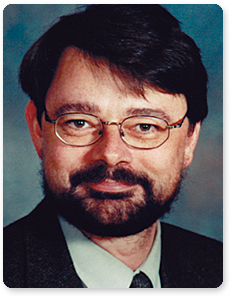 Tim Janz
B.Mus. (Perf.), M.Mus. (Comp.)
Tim Janz has always been fascinated with music and how music works.
He graduated from the University of Western Ontario with a performance degree in flute in 1984 and returned to Alberta that year to continue studies at the Banff Centre. At that time he became more deeply involved in new music and improvisation and decided to continue studies in composition at the University of Calgary under Allan Bell. Upon completing his Masters of Music in Composition, he was invited to join the theory faculty at Mount Royal College Conservatory.
In addition to teaching at the conservatory, Tim continues to be active as a composer and performer. He has played as an extra musician with the Calgary Philharmonic Orchestra, toured with the Banff Centre New Music Theatre Program, and arranged, composed, performed and recorded with the traditional band Prairie Ceilidh. He also is a member of the salon music trio Fine Blend and has begun to explore original instrument performing practices on Baroque flute.
Through teaching, composing, performing and listening to music, Tim has become very intrigued by the physics of sound, the choices that composers make in combining sounds and then how performers shape those combinations in time. He has recently been considering PhD research into these topics.
Private Lesson Rate: $89.00 per hour.