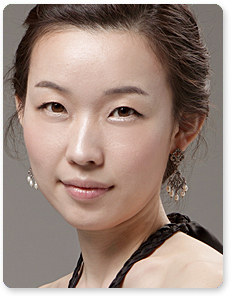 Katherine Mihyun Kim
B. Mus, M. Mus, D.M.A
Piano Faculty
Email
A native Korean, Katherine Mihyun Kim is a solo pianist, chamber musician, and dedicated teacher. After she moved to Calgary, she pursued a Bachelor's degree in piano performance at the University of Calgary under Prof. Marilyn Engle. She then went on to earn her Master's degree at New England Conservatory of Music in Boston, studying under Prof. Gabriel Chodos. Her education was enriched by pursuing her Doctoral degree (Dissertation: Spain and Beyond: Spanish Influence in Piano Music of the Nineteenth and Early Twentieth Centuries) at the University of Minnesota under Prof. Alexander Braginsky in 2011.
She was invited to present a lecture-recital on Spanish Folk Influence on Manuel de Falla's Piezas Españolas at the College Music Society 25th Pacific Northwest Chapter Conference at Capilano University in North Vancouver. Further, after winning the Masters Concerto and Aria Competition, she was invited to perform with Kenwood Symphony Orchestra. She has also performed in a number of music festivals as a solo pianist and chamber musician, such as the International Keyboard Institute and Festival in New York, the Aspen Music Festival in Colorado, the Academie Franco-Americaine/Music Studies Abroad in Vaison-la-Romaine, Provence, France, and Oberlin's summer program in Casalmaggiore, Italy. In addition, she has played at several piano masterclasses with Anton Kuerti, with André Laplante at the Honens International Piano Competition, and with Victor Rosenbaum at the International Keyboard Institute and Festival.
She is very pleased to move back to Calgary where her family resides and proud to serve as a piano faculty at Mount Royal University Conservatory.
Private Lesson Rate: $89.00 per hour, $44.50 per half-hour.