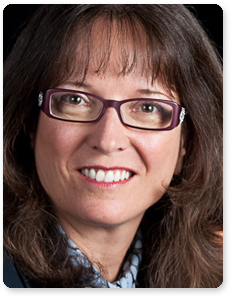 Linda Kundert
Piano Faculty
B.Mus., M.Mus., Associate Teacher Dip., ARCT
Linda Kundert holds a Bachelor of Music in Piano Performance (Magna Cum Laude) from the University of Southern California in Los Angeles and a Master of Music in Piano Performance from the University of Calgary. She also has an Associate Teacher's Diploma in Piano from the Mount Royal University Conservatory and an ARCT Piano Teacher's Diploma from The Royal Conservatory of Music. For three summers, she attended the Banff School of Fine Arts as a scholarship student.
Ms. Kundert's performance experience includes recordings for CBC radio and giving solo and chamber recitals both in Canada and the United States. Her performance teachers were Peter Turner, Priscilla King, Willard Schultz, James Bonn, Adam Wibrowski and Charles Foreman.
Ms. Kundert is a member of the Senior College of Examiners for the Royal Conservatory of Music and is the Co-Founder, President and Artistic Director of the Calgary Arts Summer School Association (CASSA). Ms. Kundert-Stoll is actively involved in many music teachers' associations and received the Alberta Registered Music Teachers' Association (ARMTA) Recognition Award in 2006 and the Canadian Federation of Music Teachers' Association (CFMTA) Hugheen Ferguson Teacher of Distinction Award in 2011. She was Chair of the CFMTA "Peak Performance" Conference in 2005.
Ms. Kundert has been a successful independent studio teacher for over thirty years. She taught at Ambrose University in Calgary in 2009 and 2013, and she was a Mount Royal College Branch Teacher in the 1980s. She worked as a piano coach for Musicamrose from 1993-86 and was an accompanist for the Elaine Case voice studio. In addition, she has worked as a reviewer and editor for the Frederick Harris Music Company. She joined the Mount Royal University Conservatory teaching team in 2014.
Many of Ms. Kundert's former students are professional musicians; they excel in competitive festival classes, the C3, and CMC. Students often win awards for highest marks, including RCM gold medals, and have been finalists in the Honens Pro-Am Competition and the CFMTA National Piano Competition. Two students performed in New York's Carnegie Hall and Lincoln Center in 2011. Her students also excel in composition at the local and provincial music festivals, and in the CFMTA, ARMTA, and APTA composition competitions.
Ms. Kundert is an experienced adjudicator and workshop clinician. For fun, she likes to sing, ride horseback and play slow pitch.
Private Lesson Rate: $110.00 per hour, $55 per half-hour.