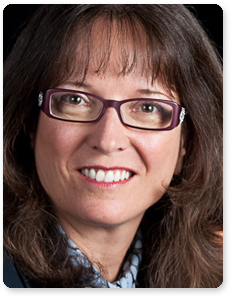 Linda Kundert
Piano Faculty
B.Mus., M.Mus., Associate Teacher Dip., ARCT
Linda Kundert holds a Master of Music in Piano Performance from the University of Calgary and a Bachelor of Music from the University of Southern California. She has an Associate Teacher's Diploma from Mount Royal University and an ARCT Teacher's Diploma from the Royal Conservatory of Music in Toronto (RCM). Her major teachers were: Willard Schultz, Charles Foreman, Priscilla King, Peter Turner, James Bonn, Adam Wibrowski, Donald Bell, Dr. Marienne Uszler and Dr. Jean Barr. Ms. Kundert is a successful independent studio teacher, RCM senior examiner, Frederick Harris editor & reviewer, festival adjudicator, collaborative artist, and she is a master class and workshop clinician. She is the Co-Founder, President & Artistic Director of Cassa Musical Arts, which celebrated its 25th Anniversary in 2018.
Ms. Kundert was honoured with the Alberta Registered Music Teachers' Association (ARMTA) Recognition Award in 2006, was Chair of the Canadian Federation of Music Teachers' Association (CFMTA) "Peak Performance" Conference and Celebration held in Calgary in 2005, and in 2011 was presented with the CFMTA Hugheen Ferguson Distinguished Teacher Award. Ms. Kundert was also honoured with the City of Calgary 2015 Community Achievement in the Arts Award, and was awarded Teacher of Distinction by the RCM in 2016. She is currently a piano instructor at Mount Royal University and teaches from her home studio in Okotoks, in-person and online. Her students continue to receive many awards and scholarships in both performance and composition. Ms. Kundert loves to teach; she has nurtured many students of all ages and levels. With her guidance, more than 40 students have achieved their ARCT and Licentiate diplomas. For fun, she enjoys riding her horses, Leo and Caity, and she plays competitive softball.
Private Lesson Rate: $110.00 per hour.