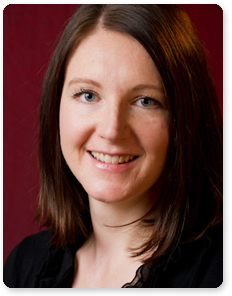 Born in Claresholm Alberta, Diane began her violin studies in Lethbridge before attending the Mount Royal Conservatory of Music in Calgary. While studying there she had the privilege of working with many internationally renowned artists.
Diane graduated from McGill University with her Bachelor of Music degree under the tutelage of Yehonatan Berick. During her time in Montreal, she had many performance opportunities and played under the direction of, among others, Charles Dutois. Diane continued her studies with Edmond Agopian at the University of Calgary and graduated with a Master's degree in violin performance in 2003.
Since graduating Diane has participated in a number of music festivals and competitions. She spent a term at The Banff Centre as a resident where she collaborated with many celebrated musicians. She has returned to Banff many times since, both as a soloist and chamber musician. In 2007, Diane attended seminars at The Juilliard School of Music and Stanford University.
Diane is the co-founder of players chamber music ensemble, which has been featured on CBC radio. She is also a member of the Lily String Quartet. The 2007/08 season saw Diane perform for the Instrumental Society of Calgary, CBC Radio, High Performance Rodeo, Neworks Calgary as well as the Ice Magic Festival in Lake Louise. In 2008/09 the Lily String Quartet toured Western Canada.
Diane has adjudicated for a number of festivals in Alberta and is an active orchestral and chamber performer, playing with various ensembles in and around Calgary.
Private Lesson Rate: $79.00 per hour, $39.50 per half-hour.