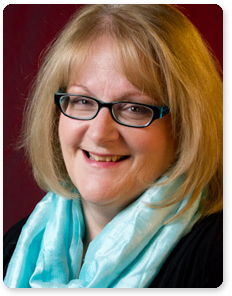 Roxanne Laycock Bingham
B.Mus., M.Mus.

Piano Faculty

Email
On leave for the 2019/2020 Season.
Roxanne Laycock Bingham believes that music is a gift that can do much more than merely entertain. It can inspire and motivate, soothe and uplift. It is a fundamental part of the fabric of life and belongs to the amateur and the professional, the young and the old. The study and enjoyment of music lasts a lifetime.
Roxanne has many years' experience sharing the pursuit of music with her piano students at the Mount Royal University Conservatory. She began her own studies as a member of a musical family in Lethbridge, Alberta, where she studied with Beatrice Foster and was active in local recitals and music festivals. She later earned Bachelor and Master of Music degrees from Brigham Young University in Provo, Utah, working with Diane Cross and Paul C. Pollei. While there, she was fortunate to serve as a volunteer with the Gina Bachauer International Piano Competition of Salt Lake City. This led to an opportunity to act as a member of its International Advisory Board after her move to Calgary.
Roxanne is a frequent piano adjudicator in music festivals and has performed in solo recitals in southern Alberta, Utah and regularly in Calgary, both at the Mount Royal University and in the ProArts noon recitals held at the Cathedral Church of the Redeemer. She continues to participate in master classes with such notable teachers as Nelita True and Stèphane Lemelin. She recently began studying the oboe as a new instrument - and not only feels that each musical discipline helps all others but that being a perpetual student of music makes her a better teacher.
Roxanne enjoys working with students of all ages, from beginner to advanced, and encourages performance as an important part of the overall musical experience. The study of the piano sets the stage for a lifetime of personal satisfaction and a sense of accomplishment.
Private Lesson Rate: $79.00 per hour, $39.50 per half-hour.