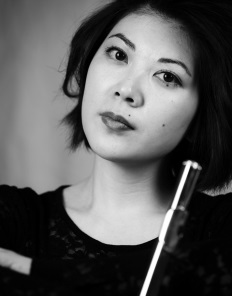 Jiajia Li
M.Mus.
Instructor, Flute
Instructor, Chinese Classical Dizi
Prizewinner of the "Prinzessin Margaret von Hessen" competition (Germany), flutist Jiajia Li is a three-time scholarship recipient from Banff Centre, and recipient of Canada's "Juno" music award microgrant. Since finishing school in Germany and moving to Calgary in 2013, Jiajia has became a faculty member at the MRU Conservatory and joined the sublist of the Calgary Philharmonic Orchestra. Jiajia has also started further exploring her personal interests in music and performing arts and dived right into the local music community. As a soloist, Jiajia was invited as a guest performer at Calgary New Music Festival, Edmonton Art Festival "The Works", as well as a soloist with Kensington Sinfonia.
Jiajia's passion for chamber music has led her to play with many different groups including her most recent ensemble - Impasto Duo, which curates unique programs and has toured across Alberta. An advocate for contemporary music, Jiajia is a core member of a cutting edge contemporary music ensemble - Timepoint Ensemble, which plays only the music of living composers. Now settled in Canada, Jiajia recognizes more of her identity and constantly promotes her own culture through her work, such as commissioning and premiering works by Chinese composers, helping to grow the local Chinese music community, and collaborating with artists from different disciplines. Jiajia also plays and teaches Chinese bamboo flutes.
Jiajia was born and raised in Beijing, China then studied at the University of Toronto and Hochschule for Musik und Darstellende Kunst Frankfurt (Germany), where she completed her respective bachelor and a master's degrees in flute performance.
Dizi Private Lesson Rate: $60.00 per hour.
Flute Private Lesson Rate: $79.00 per hour.