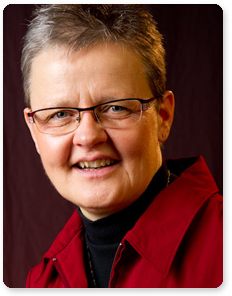 Laurie Matiation
B.Mus.

Facilitator, Academy brass;
Brass Faculty
Originally from Brandon, Manitoba, Laurie is currently Assistant Principal/Third Horn with the Calgary Philharmonic Orchestra. She began her professional career in 1978 as second horn of the Atlantic Symphony, and has been a member of the CPO since 1983.
Laurie received a Bachelor of Music Degree with Distinction in Performance at Brandon University, and later continued her studies in Chicago, Banff, and Arizona. Some of her teachers have included, William Gordon, Dale Clevenger, and Thomas Bacon.
In addition to her orchestral duties, Laurie is a passionate teacher and believes that all can achieve their goals and dreams with proper guidance, inspiration, and support. She conducts workshops and clinics and is a teacher of horn at the University of Calgary, and Mount Royal University Conservatory, where she is also the Brass Facilitator of the Academy Program, a program specifically designed for students who wish to work on their Performance skills and self-confidence.
In her downtime, Laurie enjoys camping, cooking, gardening, and spending quality time with family.
Student Rate: $69.00 per hour, $34.50 per half-hour.