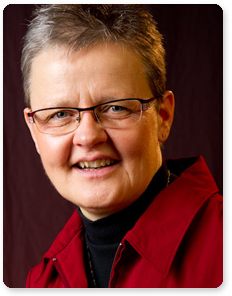 Laurie Matiation
B.Mus.

Facilitator, Academy brass;
Brass Faculty
Originally from Brandon, Manitoba, Laurie is currently Artistic Director of the Academy
and Advanced Program at Mount Royal University Conservatory - a unique program
specifically designed for students who wish to work on their performance skills and self
confidence.
A passionate teacher, Laurie believes that all can achieve their goals and dreams with
proper guidance, inspiration, and support. She has appeared as a soloist with the
Calgary Philharmonic Orchestra, conducts workshops and clinics, and is one of the
founding members of HornFest, an annual horn workshop.
She is also teacher of horn at Mount Royal University Conservatory and the University of Calgary. Laurie began her professional career in 1978 as second horn of the Atlantic Symphony Orchestra, and joined the Calgary Philharmonic Orchestra in 1983. In June of 2019, Laurie retired from the CPO after 41 years of service in the orchestra business. She is excited about her next musical journey and adventure, and will continue to support and be an advocate for the Arts community and music education in the schools. In her downtime, Laurie enjoys gardening, cooking, camping and spending quality time with family.
Student Rate: $69.00 per hour.