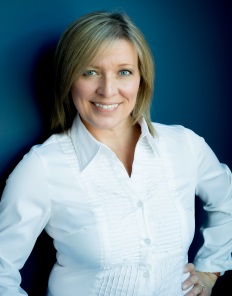 Karen Neary has distinguished herself internationally as a savvy and intuitive pianist, a versatile and sensitive interpreter of piano and chamber music literature. "A stylish performer who plays with robust assurance", she is "intense and involved with her music" - The Leader Post. "She plays with an element of daring" - Nelson Regional News.

Hailing from the vibrant and rich musical culture of St. John's, Newfoundland, Karen eventually came to Calgary following her education, establishing a decades long residency in the Calgary music community as a reputable prolific performer, chamber partner and coach, and instructor. Most notably she is widely known for her collaborative work with string players, however she has also contributed greatly to the opera and choral communities in Calgary and worked extensively with woodwind and brass instrumentalists.

Karen has performed collaboratively with numerous world class musicians including Edmond Agopian, Moshe Hammer, Amanda Forsyth, Gwen Hoebig, Ni Tao, Ingemar Ohlsson, Arnold Choi, Martin Chalifour, Estelle Choi, and Yu Wei.

Karen has mentored, coached and collaborated with countless young gifted performers, many of whom have gone on to achieve thriving, successful careers as professional musicians. Karen has performed in the masterclasses and residencies of many renowned string pedagogues including Nigel Kennedy, Tsuyoshi Tsutsumi, Janos Starker, Lorand Fenyves, Lise Elson, Pinchas Zuckerman, Francis Chaplin, Gabor Takacs-Nagy, Gwen Hoebig, Scott St. John, Mimi Zweig, Zara Nelsova, Hans Jenson, Antonio Lysy, Tom Rolston, and many others.

Karen holds a Bachelor of Music degree from Memorial University of Newfoundland and a Master of Music degree in Piano Performance, Accompaniment, and Literature from Brandon University. Her teachers include Maureen Volk, Neil Van Allen, and Gordon MacPherson. She is the recipient of many major awards including the Women's Musical Club of Winnipeg Scholarship First Prize, and the distinguished title of Canadian Federation of Music Teachers' "Young Artist" which involved the invaluable opportunity of completing a solo 14-concert tour of the Canadian western provinces from Manitoba through British Columbia.

Karen has a longstanding history with the Conservatory at Mount Royal University, on faculty as collaborative pianist, chamber music coach, and as piano instructor since 1992. She is a seasoned collaborative pianist with experience at many major competitions in Canada and internationally. She has worked extensively with senior string artists in both the Academy Program for Young Artists at Mount Royal University and the Morningside Music Bridge Program. Karen also works regularly with undergraduate and graduate candidates at the University of Calgary School of Creative and Performing Arts. She has appeared as a soloist and collaboratively on CBC television and CBC Radio 2, Shaw Cable, and recorded collaboratively for countless recitals, competitions, and auditions.

Karen currently resides in Calgary with her husband and four children. She is an avid wine collector and enjoys wine travel, writing, and tastings. She maintains a studio of private piano students and a busy freelance performance schedule.