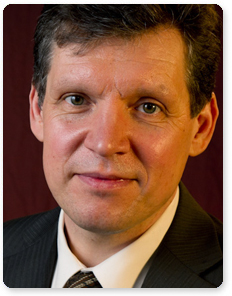 Dmitry Nesterov
B.Mus., M.Mus.

Piano Faculty


Dmitry Nesterov arrived on the Canadian music scene in 1992 when he became a Laureate in the first Esther Honens Calgary International Piano Competition. Since settling in Canada with his family in 1994, Mr. Nesterov has impressed audiences, critics and colleagues alike with concert and recital work. He has appeared as a soloist with the Calgary Philharmonic Orchestra, the Edmonton Symphony, the Lethbridge and Red Deer Symphonies as well as with numerous orchestras in Russia.
Mr. Nesterov is a frequent guest at the Banff Arts Festival and the Mozart Festival in Kelowna, BC, and has collaborated with the Alberta Ballet, New Works Calgary, the St. Lawrence String Quartet, flutist Patrick Gallois, pianist John Kimura Parker, and conductors Hans Graf, Mario Bernardi, Claue Lapalme, Kirk Muspratt, Jean Larouge, Alex Pauk, Bernard Labadie, Sara Jobin. He can be heard on CBC Radio.
Mr. Nesterov's recent engagements include performances as soloist with Kamloops Symphony Orchestra, Calgary Philharmonic Orchestra, Alberta Ballet as a guest soloist in Lady of Camellias (all-Chopin program with performances in Calgary, Edmonton and Vancouver), performances in Millennium Foundation Concert Series, Alberta in Concert series, and numerous recitals throughout Alberta with his wife, violinist Olga Kotova, in Duo Solista.
Dmitry Nesterov is a graduate of the Central Music School in Moscow, Moscow State Tchaikovsky Conservatory and the University of Calgary. He is a dedicated teacher and teaches for the Mount Royal University Conservatory in Calgary.