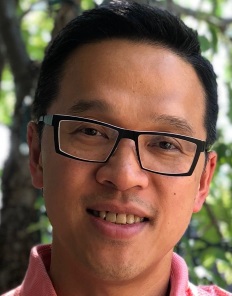 Linh Nguyen
Piano Faculty, Online Only
Linh Nguyen, a pianist, has performed as a soloist, an accompanist, and as a chamber musician in Finland, Vietnam, Russia, Sweden, Norway, Poland, and Spain. He has also performed with orchestras in Finland and Vietnam. In 2009 he recorded for a classical music channel on Vietnam's Television and performed with the Vietnam National Opera and the Ballet's Orchestra in Hanoi's Grand Opera House. Linh's favourite repertoire includes compositions from baroque, classical, romantic, and impressionist eras as well as a number of contemporary works.
Originally from Vietnam, Linh Nguyen studied piano performance at the Moscow Conservatory in Russia, as well as in Finland and Canada under the tutelage of professors Tatyana Galitskaya, Lyudmila Rotshina, El|bieta Guzek-Soini, and Marylin Engle. Linh has also participated in various masterclasses and took lessons from other professors such as Zinaida Ignatieva, Bronislawa Kawalla, Oleg Krimmer, Henry Sigfridsson, Orion Weiss, and Andre Laplante. Since 1984, Linh has lived and worked in Russia, Sweden, Finland, and Canada. Currently, Linh resides in Calgary and tutors young talents in his private studio for the RCM examinations and competitions. Linh has over 20 years of teaching experience and is a dedicated pedagogue; a number of his students have won high prizes and young talent prizes in both international and national competitions.
Linh joined the piano faculty of the conservatory at MRU at the beginning of 2019.
Private Lesson Rate: $89.00 per hour.