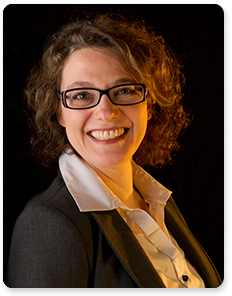 Jennifer Orr
BA, AMRC, ARCT;

Registered Speech Teachers Association of Alberta;

RCM Alumni of Calgary;

Examiner and Specialist Consultant in Speech & Drama, RCM Examinations
Facilitator, Speech Arts & Drama Program;

Speech Arts Faculty
Jennifer Orr is a native Calgarian. She holds a Bachelor of Arts degree in English from the University of Calgary and Associate Diplomas in Speech Arts and Drama from the Mount Royal College Conservatory, Calgary and the Royal Conservatory, Toronto. She is a teacher, administrator, examiner, and adjudicator and is active in the local, provincial and national speech community.
Jennifer has been a faculty member since 1986 and was appointed Program Coordinator in 1998.
Jennifer specializes in teaching children and young adults and maintains a busy private studio. Her students are consistent recipients of awards and honours, excelling in festivals and examinations. Jennifer is active in teaching Speech Arts and Creative Drama group classes and speech arts theory.
Jennifer is a member of RCM Examinations College of Examiners for Speech Arts and Drama, examining both practical and theoretical subjects. She was a member of the team that produced the 2000 and 2011 editions of the RCM Examinations Speech and Drama syllabus and works with the Academic office of RCM Examinations as a specialist consultant for Speech Arts and Drama.
Jennifer conducts workshops for teachers and students and is a popular adjudicator, bringing her talents to festival competitions throughout Canada.
Private Lesson Rate: $89.00 per hour.